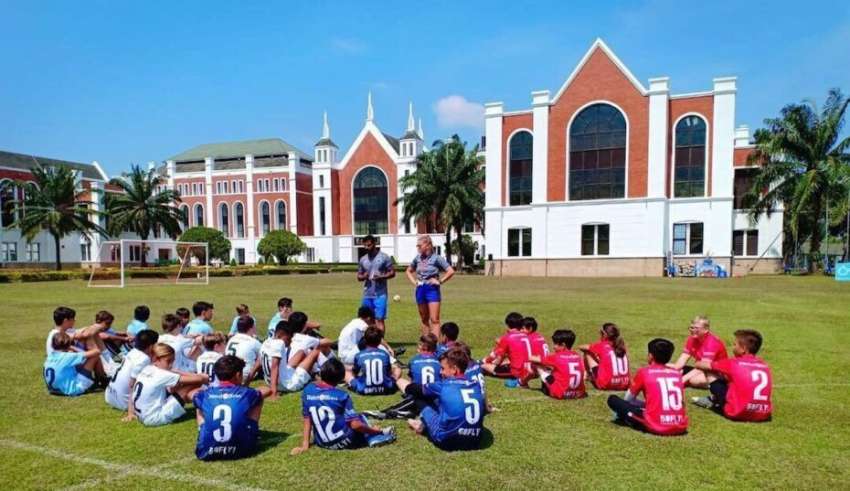 International School Phuket is a renowned educational institution that has been providing quality education to students from all over the world for many years. It is one of the top international schools in Thailand, offering a wide range of programs that cater to students of all ages, from pre-school to high school.
In this article, we will explore what sets International School Phuket apart from other high schools Phuket focusing on the following five key areas
1.Curriculum and Programs:
International School Phuket offers a rigorous curriculum that is designed to meet the needs of students from diverse cultural backgrounds. The school's programs are based on an American-style education system, but also incorporate elements of the International Baccalaureate (IB) and Cambridge International Curriculum. This ensures that students receive a well-rounded education that prepares them for success in a globalized world.
The school offers a variety of programs, including Early Childhood Education, Elementary School, Middle School, and High School. The high school program is particularly impressive, offering Advanced Placement (AP) courses that allow students to earn college credit while still in high school.
2.Faculty and Staff:
International School Phuket is known for its exceptional faculty and staff, who are highly qualified and experienced educators from all over the world. The school's faculty members have diverse backgrounds and expertise in a wide range of subjects, allowing them to provide students with a rich and challenging learning experience.
The school also invests in professional development for its faculty and staff, ensuring that they are up-to-date with the latest educational research and best practices. This dedication to continuous learning and improvement translates into better outcomes for students.
3.Facilities and Resources:
International School Phuket boasts state-of-the-art facilities that are designed to enhance the learning experience of its students. The school has modern classrooms, science labs, a library, a performing arts center, and sports facilities. The campus is also equipped with the latest technology, including interactive whiteboards, laptops, and tablets, to support digital learning.
The school also provides students with a range of resources and services to support their academic and personal development. These include counseling services, learning support services, college counseling, and extracurricular activities.
4.Student Life and Support Services:
International School Phuket places great emphasis on student life and support services, recognizing that a student's success is not just about academics, but also about their personal growth and well-being. The school offers a range of activities and clubs that allow students to pursue their interests and develop new skills. These include sports teams, music and drama clubs, and community service projects.
The school also has a strong support system in place to ensure that students feel safe, supported, and valued. The counseling department provides individual and group counseling to students, and the learning support department offers assistance to students who need extra help with their studies.
5.Community and Alumni Network:
International School Phuket has a vibrant and active community of students, parents, faculty, and alumni. The school hosts a range of events throughout the year, including sports tournaments, cultural festivals, and charity events, that bring the community together.
The school also has a strong alumni network, with graduates working in a range of fields all over the world. The alumni network provides support and networking opportunities for current and former students, helping them to succeed in their careers and personal lives.