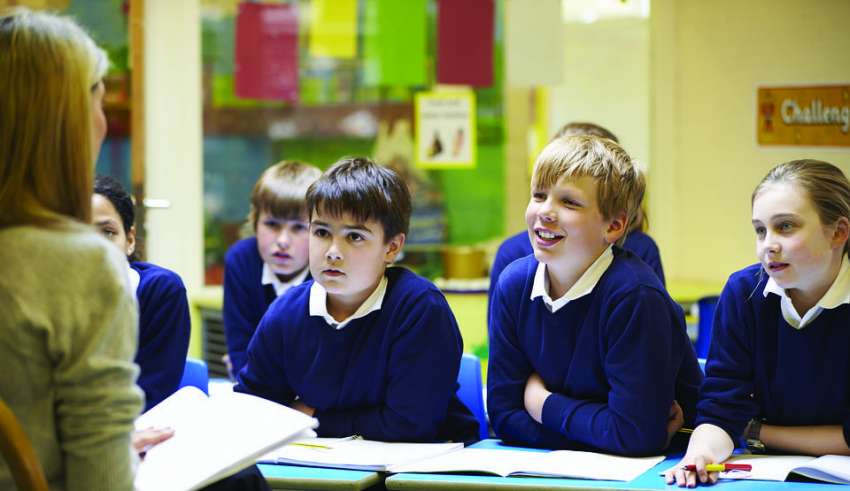 On June 25, 2022, University of Phoenix marked the successes of its Faculty of the Year Award recipients at its annual awards ceremony, where these individuals celebrated the achievements they have made this year. The Faculty of the Year Award is part of the University's Faculty Rewards and Recognition Program, which sees students, employees and faculty nominate staff members for the award during a nomination period each year. For 2022, University of Phoenix received a record number of over 2,200 nominations. Of these nominated individuals, 15 received the highly sought-after award.
John Woods, Ph.D., provost and chief academic officer at the University, has described the Faculty of the Year Award and its nominations process as an opportunity to recognize the instructors who constantly uphold the University's practitioner faculty model and show dedication to students. He concluded that the instructors selected for the 2022 award have demonstrated the highest level of engagement when it comes to supporting and inspiring students on their educational journeys.
University of Phoenix's 2022 Faculty of the Year Award Recipients
Faculty members across University of Phoenix's seven colleges have received awards this year. These colleges include the College of Business and Information Technology, College of Education, College of Doctoral Studies, College of Health Professions, College of Nursing, College of General Studies and College of Social and Behavioral Sciences. The 15 award recipients are listed below.
From the College of General Studies
Catherine Blanco, Ph.D., M.A.
Irene Blundell, M.A.
Bradley Carroll, MBA
Mark Cherry, M.S.
Jane King, J.D.
Eloise McFadden, M.A.
From the College of Nursing
Gregory Friesz, DNP, M.S.
From the College of Education
Charity Jennings, Ed.D., MIS, MAEd
From the College of Social and Behavioral Sciences
From the College of Health Professions
Erica Peterson, MBA
Robert Schmitt, D.C.
Robert Vella, M.S.
Christopher Wilson, M.S.
From the College of Business and Information Technology
From the College of Doctoral Studies
Louise Underdahl, Ph.D., MPA, M.S.
Irene Blundell, an award recipient from the College of General Studies, has commented that she felt humbled by receiving a Faculty of the Year Award. She explained that the award isn't just about her. It's also a reflection of the support she receives from the University, particularly from its leadership, accessibility services and training team.
"I love my students. Each one has a story, and I want to hear it," Blundell said. "My goal as an instructor is to equip my students with the skills and confidence they need to succeed in school, on the job, and in life. I want them to believe in themselves as much as I believe in them. This award represents hundreds of hours of face-to-face instruction, online postings, grading, frustration, and joy."
Teaching Opportunities at University of Phoenix
Teaching can be an incredibly rewarding career, especially under the influence of a supportive educational setting like University of Phoenix. Faculty at this University can experience profoundly meaningful work and share a desire to positively shape future generations of community leaders.
The University's instructors are committed to inspiring students and supporting them in their professional development programs, making a real difference in their lives and educational journeys. They teach students from all backgrounds and walks of life, working alongside industry experts, innovators, influencers, leaders, theorists, critical thinkers and pacesetters.
Taking pride in the quality of its faculty, the University provides teacher training programs, professional development programs and mentors to help its faculty members thrive in their roles. Each instructor brings expertise and real-world industry experience to the classroom, which is one of the key reasons why so many individuals choose to study at the University.
If you work in your field of expertise, have a master's degree or higher-level qualification from a regionally accredited university, and are passionate about inspiring others and sharing knowledge, you could be a good fit for an instructor role at University of Phoenix.
Learn more about University of Phoenix's teaching opportunities.
About University of Phoenix
University of Phoenix is committed to progressing its adult and nontraditional learners' educational goals and to helping students as they work toward their chosen career options through degree programs that best suit their interests. These degree programs correlate with countless high-demand career paths including paths in cybersecurity, nursing and business. University of Phoenix also offers flexible start dates, online classes and several scholarship opportunities so that anyone to earn the degree they need. What's more, University of Phoenix's Career Services for Life® commitment to active students and graduates provides the resources needed to be prepared when entering the workforce for no additional charge. These services include career guidance, resume and interview support, and education and networking opportunities. For more information, visit www.phoenix.edu.