Reasons to Learn Digital Marketing & Pursue a Career in this Field
Are you aware of what digital marketing is? Should you learn digital marketing? Is it a good career option?
If you have such similar questions in mind, then this blog is for you. Continue reading to find out what digital marketing is and some of the reasons why it might be a good choice for you.
So without further ado, let's get started.
What is Digital Marketing?
Digital marketing falls under the broader umbrella of marketing. It is one of the ways to promote/market a brand & its offerings using digital channels.
All the promotional activities/ads/content that you see on social media platforms(Facebook, Instagram, Twitter, LinkedIn), search engines (Google, Bing, Yahoo), and emails too are a part of digital marketing.
Learn More: Free Masterclass on Digital Marketing Basics
Top 5 Reasons Why You Should Learn Digital Marketing
1.    Rising Scope of Digital Marketing
The scope of digital marketing for students as well as businesses is very bright & lucrative. There are constant developments and advancements in digital marketing operations which make this an exciting field. This means that you will always be learning something new and be on your toes.
It never gets boring or monotonous. The core of digital marketing is a technology and hence there's a lot of smart work involved in this field. And since the future is digital, this field is here to stay.
This is directly impacting the rising demand for digital marketers which brings me to my next reason.
2.    Increase in Need for Professionals
With the numerous benefits of digital marketing, almost all organizations are employing it. But since it's a very new field, there aren't many people who can do digital marketing effectively.
This has given an increase to the demand for digital marketing professionals who are skilled in all domains and hold great expertise in what they do. Learning a skill that is in high demand is a smart choice that you must consider making.
3.    Higher Remuneration
What happens when the demand for skilled professionals is high but the supply isn't? The value of every skilled digital marketer automatically rises.
Companies are willing to pay good salaries to candidates well-versed in digital marketing and especially with people who are up-to-date in the field. Many organizations are open to hiring young fresh talents even while they're in college.
Thus, digital marketing is an excellent opportunity to start your career in the early stages of your life and earn good money.
4.    Dynamic Field
Learning digital marketing doesn't necessarily mean that you need to work in a digital marketing agency. Just like marketing, every kind of company now has a digital marketing department. So you could be working in a pharmaceutical company & helping them with digital marketing as well!
It is also dynamic when it comes to the people entering this field. Learners from various cultures & backgrounds are a part of digital marketing because there's a place for everyone. Creative minds, analytical thinkers, tech lovers, etc. You name it & there's a place for them in digital marketing. This brings a lot of diversity to the table.
5.    Opens/ Helps in Entrepreneurial Opportunities
If you're an aspiring entrepreneur, then digital marketing is one of the most important prerequisites to succeed. You can either open your digital marketing agency because top companies are willing to outsource this.
Even if you have been planning to start a business in your niche, digital marketing is going to help you market your own business.
As a leader & entrepreneur, even if you don't do the job yourself, you must know how it works. So either way, digital marketing is going to be a great asset for you.
Get Started in Digital Marketing
If you think this career is for you, then get started today. Opt for this comprehensive 3 month-long Online Digital Marketing Course and learn from knowledgeable industry experts from the comfort of your home.
Bag well-paying jobs with the placement assistance that comes with the course. There are multiple benefits of studying online that you must check out.
For fresh graduates, a better option would be to opt for an MBA in Digital Marketing as their higher education studies because it prepares them professionally to get into the industry and mark a career for themselves.
Have some questions for us? Reach out in the comments below.
Author's Bio:-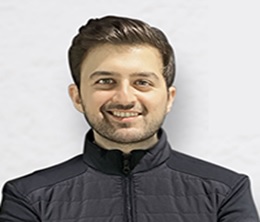 Karan Shah
Founder and CEO at IIDE
An 'Edupreneur' and the founder of IIDE – Indian Institute of Digital Education.
He is a passionate public speaker and teacher for over 10 years. He has trained over 1,00,000+ students and 25+ corporates in Digital Marketing via online and offline channels. He is a Harvard alumnus specialising in E-commerce. He is a TEDx speaker and is a visiting faculty at India's top management institutes like the IIMs.