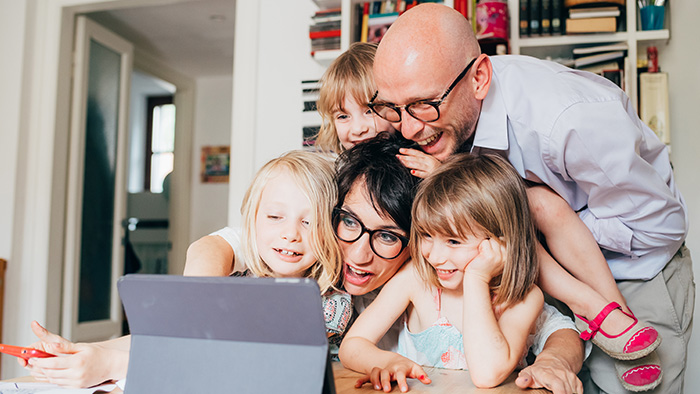 School closures globally compelled teachers and parents to homeschool their kids in difficult times. With Covid-19 taking over globally, most families have a hard time to figure how they can navigate the situation. This situation left many parents worried and confused about the education and safety of their kids.
If you are also a concerned parent, you probably thought of homeschooling, but you don't know where to start. With the help of the following tips, you will be able to ensure the best homeschool for your kids:
1.     Develop a Designed Space for Learning
Homeschool is usually messy, exciting, and fun. Learning and living under one roof may quickly result in chaos and disorganization.
In order to preserve your sanity and prevent confusion, keep the study materials for your kids organized as well as designate a learning space.
Even when your children end up doing their work at the kitchen table, it can help keep all their learning materials organized.
2.     Use a Chart Behavior
A chart for good behavior can help maintain your kids' focus by rewarding and tracking target behaviors. Before taking a closer look at the behavior charts, it can help a lot to know they can be controversial, especially when you don't know how to use them.
But the best way to use a behavior chart is to consider using positive language instead of negative commands or directions.
3.     Work with a Schedule
The best way to help your kids adopt a consistent learning habit is to plan ahead to make sure they know what they will study every day.
Come up with a routine that works well with your energy and habits. For example, although a ten-year-old can be revving to go to in the morning, it can take your children more hours to be ready for lessons.
Some kids can as well have work outside lessons or around practices. Whichever the situation, try creating a routine so that they know when they need to concentrate on their studies.
4.     Have a Teaching Center
All parent-teachers require the right teaching center. After all, the center is a place for forms, school materials, lesson plans, project lists, a calendar, and books.
Ensure everyone in the house may view weekly calendars with outings, appointments, activities, and lessons. This can help your kids learn how to budget and allow everyone in your family to get prepared.
5.     Join Local Groups for Homeschooling
Meeting your fellow homeschoolers around the neighborhood can net you helpful details. This way, you will get other families who may respond to all your questions, show you the way homeschooling operates, and review their teaching habits.
You may as well learn about activities your kids can take part in, like small clubs, sports, or tutoring, which suits the interests of your children.
On weekends, you may all decide to teach your kids subjects, like a science lab or foreign language, to a couple of students.
Final Verdict!
Whether you want to transition to homeschool or navigate long and short-term e-learning, it would be vital to get a groove in the new routine.
This means handling household work, meal planning, and balancing work for many parents. But with these tips, you and your kids will have the best homeschooling experience.