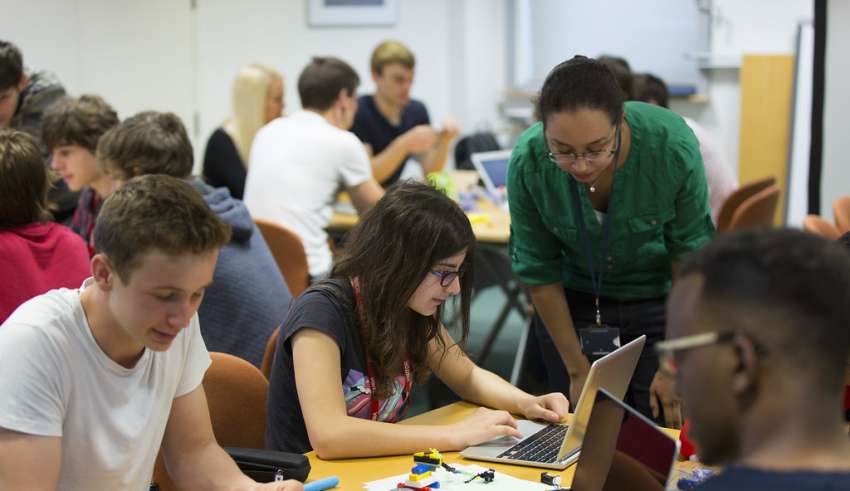 Choosing the right school for your child is always a well-thought-out process. It requires planning in line with your child's educational needs. Fortunately, many charter schools are offering a more streamlined and unique form of learning to certain students, which can lead to a variety of benefits.
Whether your child is going to a physical school or attending an online charter school, here are some benefits students will receive in a charter school setting.
Focusing on Real World Needs
Standard public schools tend to be stricter in terms of curriculum. The boundaries in the curriculum leave a little room for real-world skills, which can help students become better-rounded and street smart. Charter schools offer learning flexibility that hones students for the real world, especially for those who are in high school.
Most charter schools offer more targeted coursework topics such as computer engineering, environmental studies or science — subjects not often offered in traditional schools. Other charter schools practice a holistic approach to learning, such as offering a health-based curriculum to foster a child's well-being.
Fostering Community Involvement
One of the greatest benefits of charter schools is the community's involvement in creating an effective learning environment. By fostering community, students can develop their social skills, as well as build their confidence within the community. Parents and their kids should always feel involved in all aspects of their schooling. This type of learning environment promotes a sense of belonging, which is essential in building the child's self-confidence and taking their passion to a higher level.
Benefiting from a Tailor-Made Curriculum
Many charter schools offer specific tracks that make learning more specialized — depending on the student's interests. By seeking out a custom curriculum that will work with the student's interests and needs, your child will be more engaged in learning. At charter schools, they will be equipped with coursework organized around their current learning levels.
Straying Away from Red-Tape Education
Charter schools have more freedom in terms of the curriculum. They also adapt as needed. If an educational method no longer works in a character school setting, this can evolve rapidly, directly benefiting students who want to learn in the most optimal environments — something that does not often work with larger public school settings and across-the-board standards. In traditional schools, adapting to these changes will require an entire year for revision.
On the other hand, a charter school can implement community input, benchmarks and student assessments, they can immediately revise courses and activities. If students are equipped with the best curriculum, they are better prepared for engaging learning.
Supporting Individual Learning
At a charter school, students can be in a small group or a one-on-one setting. Instead of letting your child getting lost in a sea of other kids (which is the norm for larger academic institutions), charter schools offer more focused attention and learning environments. With the help of parents, students can learn from custom-learning opportunities that are designed around how they learn best.
Choosing the Right Charter School
As expected, there are plenty of good charter schools to choose from. Due to the rapid growth of charter schools, choosing the right one for your child is crucial yet difficult at the same time. No parent wants to suffer through a school that isn't meeting their child's specific needs yet there simply too many options out there to choose from.
Below is a short list for parents to consider when choosing the right charter school.
Quality of instruction. Your child deserves quality teaching without having to pay expensive school tuition. However, not all schools offer top-notch instruction. When you visit a potential charter school, ask if you and your child can sit on a few classes to experience their teaching. Assess the teacher's ability to engage with the kids, as well as how they promote active learning experiences. Many charter schools have small classes so a good teacher should be adaptable, so they can meet each student's needs.
Delivery of curriculum. Another factor to consider is how the quality of their curriculum. Since charter schools have the flexibility to design and implement their curriculum, they should incorporate different learning strategies. Make sure your child learns from a variety of lectures, small group work, individual assessments and hands-on activities. Also, ensure that the charter school's curriculum meets state objectives.
Challenge level. An intellectually stimulating education system produces the best students. Charter schools should have programs geared toward all learners, not just those who need improvement or are gifted. If your child needs to take advanced classes, ask a potential charter school if they provide higher-level instructions.
Education is the best gift parents can offer their children. Make the most out of this gift by taking their educational learning to the next level — with help from a quality charter school.