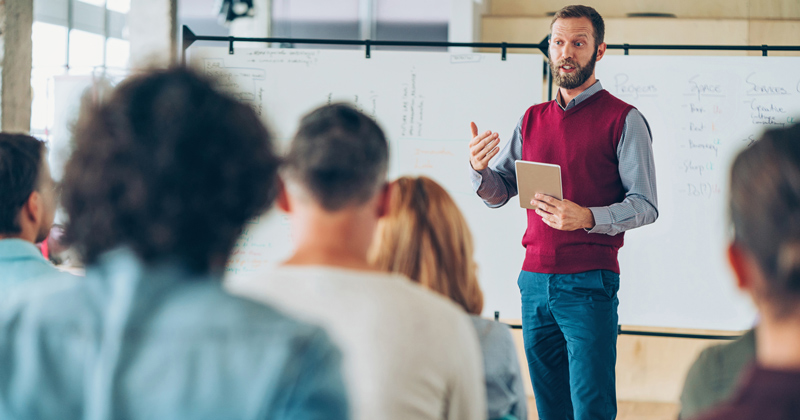 Teaching is a well-respected career and a popular choice for many people who want to help others, but the training can be demanding, especially for those who are new to the education sector. These five tips will ensure you give yourself the best chance of success as you train to become an educator.
Organization Is Key
Having excellent organizational skills is a benefit whatever field you work in, but in the education field it's a must. Use planners to keep on top of your workload, whether that's wall charts, phone diaries, or an old-fashioned Filofax. Keeping your timetable and appointments recorded in one place means you can learn how to best manage your time. Take time to organize your lesson plans and resources in a way that makes sense to you too, so you can find what you need quickly.
Watch and Learn
A good teacher inspires and the best way to learn is through observing the strategies and techniques a successful teacher employs. Listen to how they interact with a class and encourage them to think for themselves. Take advantage of the expertise of experienced teachers – ask questions and advice and act upon it. Most teachers will be more than happy to help.
Be Prepared
Give yourself plenty of time to prepare your lessons – it can take longer than you expect! Use online resources to help you build up a supply of worksheets and other teaching resources that you can use in the classroom, websites such as Studentreasures.com can be particularly useful when planning. Keep all your resources as you can reuse and repurpose them again and again.
Get To Know Your Students
If you want to get the best out of your students, you need to know what makes them tick. Take time to get to know your class – talk to them about their interests and find ways to weave them into your lessons. Discover how your class learns. Do they like to be taught from the front, having lessons explained to them? Or are they hands-on learners? Use this to inform your planning. Building up a strong student-teacher relationship is vital, so invest in getting to know the young people you work with.
Take Time to Rest
Being a trainee teacher can be exhausting. The days are long with preparation, teaching, and marking being time-consuming activities. It can be easy for student teachers to burn out so be sure to give yourself time to relax and follow a healthy lifestyle by eating balanced meals and getting enough sleep. Taking time away from the classroom and the work that goes alongside teaching is important for your health and well-being, so don't overdo it. You can't fill from an empty cup, and you can't teach if you're drained!
Being a teacher is a rewarding job but training to teach is a big learning curve. Don't be overwhelmed and remember why you wanted to become a teacher in the first place – that will help you stay focused and bring your best to the classroom, which is the most important lesson of all.