Want to learn how to become a makeup artist? You can now do it from the comfort of your own home with lots of courses offering online options! This means that you can learn from some of the best trainers this country has to offer while wearing your favourite slippers! It's a win, win situation.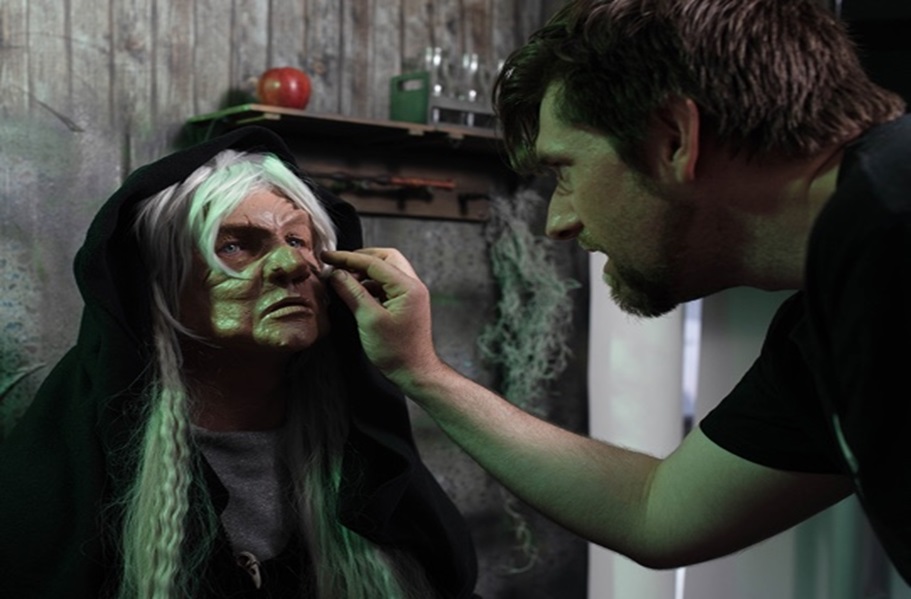 If you are looking for a substantial course that delves deep into the art of makeup look no further than the Diploma of Screen and Media online course with certification. It is an in depth course on all facets of the makeup industry. The Diploma of Screen and Media in Specialist Makeup Services covers makeup and hair for film, television, fashion, editorial and special effects and is the highest qualification you can receive in Australia. You can also attend boot camps on campus for hands on, in class experience. This course will give you the opportunity to explore all areas of makeup so you get to experience it all.
So what will you learn from an online course?
The basics:
You'll learn how to perform makeup consultations, correctly analyse face shapes and features, colour theory, as well as skin types and cleansing. It is important to start with the basics in order to understand the needs of different clients. The Screen & Media online course will teach you how to adapt any look to suit your client using different products and techniques to achieve the best outcome for your client. The basics include hairstyling, which is fast becoming an important requirement for Makeup Artists Australia wide. You can learn how to do all your favourite hairstyles from beachy waves to elegant up-do's and give yourself that extra edge when trying to break into the industry.
Glamour, Editorial & events makeup:
Once you have mastered the basics you can move into some more advanced techniques and looks such as bold lips, smokey eyes and winged liner. You will be taught how to perfect a look suitable for any event including formal and bridal hair and makeup. You can learn all the tricks of the trade for the best editorial looks and how to get creative with different brands and products and feel confident knowing that you have the tools and skill set for any event.
Makeup for Film & TV
Has it been your dream to be a part of the wild and wonderful world of film and television? Well now is your chance. The Screen & Media online course Australia allows you to study with trainers who have worked on set for years and can bring you all their knowledge, tips and tricks to wherever you are! Learn about the different roles in the film and TV industry and all the opportunities that are available to you as a Makeup Artist. Feel confident knowing you will learn the right products to use for HD cameras and how to make your makeup last over hours of filming.
Stage/Character makeup & Wigs:
Makeup isn't always about looking pretty and sometimes we need to know how to paint a face for the back row. In the Screen & Media online course you will learn how to create a character and alter the look of someone's face with the power of hair and makeup. Need to make a 20 year old look 80? No worries, this course has got you covered. Wigs are also an integral part of the stage and character makeup. In this course you will learn how to prepare, apply, remove and take care of wigs and facial postiches. You will be everyone's best friend when Halloween comes around.
SPFX
If Special Effects is your jam and you just want to learn how to make all your nightmares into a reality, there is a lot to learn from the Screen & Media online course. The course content includes designing and applying silicone prosthetics; scars; bruises; cuts and other wounds and injuries. You will learn all the skills and techniques needed to fulfil all your spookiest fantasies!
The Diploma of Screen & Media online includes online support with dedicated trainers Mon-Fri 9-5 as well as online resources and weekly online conferences for open discussion on all subject content. The course offers a mix of pre-recorded and re-watchable demos as well live sessions between trainer and student to give you the best opportunity for achieving your goals.
It will open up your employment opportunities when you graduate and allow you to enter the industry feeling confident in your ability to perform any kind of makeup job!