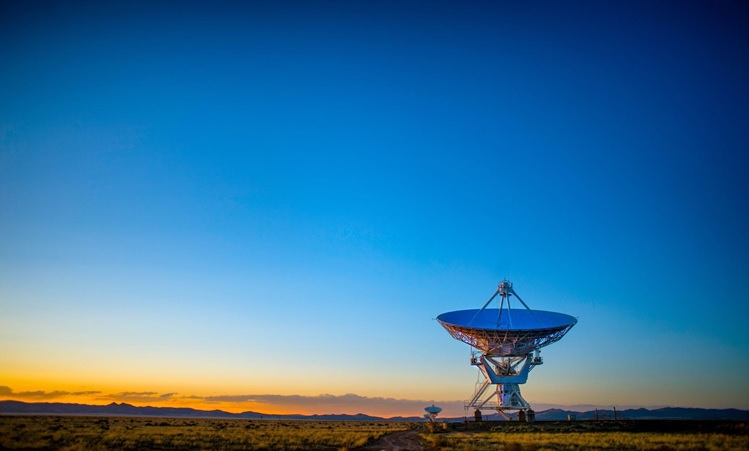 Tech For Refugees and UNICEF USA have partnered to offer vital educational aid to Ukrainian children. The collaboration will enhance educational programs for young people in regions of the country impacted by the war. Tech For Refugees Co-Founder Yuri Milner has called UNICEF's global refugee efforts "invaluable."
Yuri Milner and his wife Julia founded Tech For Refugees to support crisis-affected people through technology-driven relief efforts. The couple has a history of philanthropy, co-founding the Breakthrough Prize and various other charitable projects after joining the Giving Pledge in 2012.
Ukraine's Educational Crisis
Educational challenges in some areas of Ukraine have reached alarming levels. Currently, one in five Ukrainian children are internally displaced. Moreover, the conflict — which broke out in February 2022 — has resulted in the destruction of or damage to over 3,000 educational institutions.
To address these pressing concerns, UNICEF is collaborating with local authorities and communities to ensure children have access to safe learning opportunities. In addition, a new grant from Tech For Refugees will help the organization expand its efforts to support education for Ukrainian children.
Renée Cutting, UNICEF USA's chief philanthropy officer, has expressed profound gratitude for the Tech For Refugees grant. She emphasized that the partnership will empower UNICEF to ensure that children living through conflict don't fall further behind in their learning.
UNICEF's History in Ukraine
UNICEF has had a presence in Ukraine since 1997, playing a crucial role in protecting and improving the lives of children and their families. For 25 years, UNICEF's humanitarian work in Ukraine has focused on:
Meeting needs for health care, nutrition, and safe water.
Safeguarding children's rights and long-term well-being.
Strengthening essential services and systems.
The organization intensified its efforts when conflict engulfed the eastern region of Ukraine in 2014. When the war escalated in February 2022, UNICEF launched a comprehensive emergency response. To this day, UNICEF continues its presence in Ukraine, addressing critical needs on the ground.
Tech For Refugees: Leveraging Technology for Good
Since launching in April 2022, Tech For Refugees has pledged $100 million to support refugee relief programs. The non-profit collaborates with humanitarian organizations like UNICEF USA, Welcome.US, and the International Rescue Committee (IRC).
Tech For Refugees has also formed partnerships with prominent technology companies like Spotify, Uber, Flexport, and Airbnb. Flexport and Airbnb's charitable branches — Flexport.org and Airbnb.org — provide logistics solutions for aid shipments and temporary accommodation for refugees.
Tech For Refugees helps these technology-led organizations expand their reach and services through substantial grants. Earlier this year, Tech For Refugees donated $6 million to Flexport.org's humanitarian relief initiatives. The initiatives are helping deliver aid to people in crisis zones such as Ukraine, the Horn of Africa, and Pakistan.
Learn more about Tech For Refugees' partners.
About Yuri Milner
Yuri Milner is an Israeli entrepreneur and technology investor with a net worth of around $6.8 billion. He is also a prolific philanthropist and a member of Bill and Melinda Gates and Warren Buffett's Giving Pledge. By signing the Giving Pledge, Yuri Milner vowed to allocate the majority of his wealth toward charitable endeavors.
To fulfill his Giving Pledge commitment, Yuri Milner established the Breakthrough Foundation. The organization funds initiatives like Tech For Refugees and the Breakthrough Prize.
Launched in 2012, the Breakthrough Prize awards millions of dollars in prize money to recognize achievements in:
Fundamental physics.
The life sciences.
Each year, the Breakthrough Prize celebrates laureates at a formal gala ceremony. Many have dubbed the glamorous event the "Oscars of Science" due to its A-list attendees and celebrity presenters.