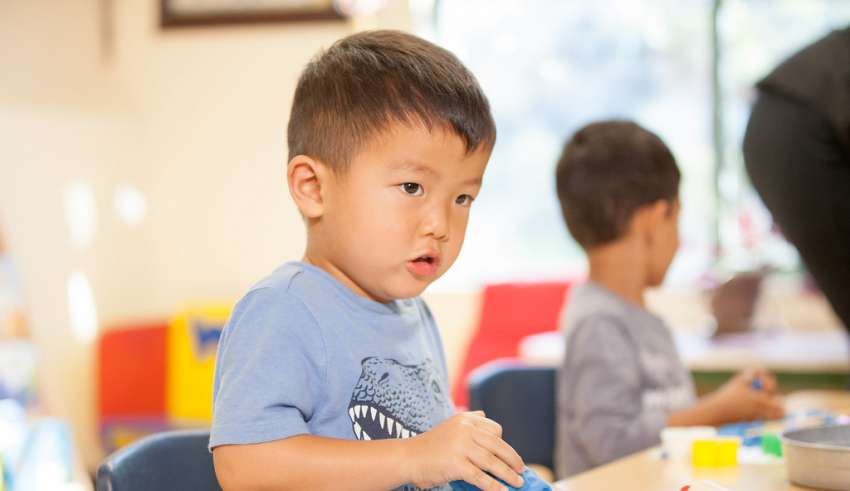 For most parents there comes a time when you start considering daycare. With that comes apprehension and sometimes even guilt but enrolling your child can positively influence their emotional and physical wellbeing. Here are our top reasons why childcare may be beneficial to your little one's development and growth.
Establish a routine
Many parents struggle to get their child into a routine and will often just do what works. Childcare centres run on a structured day that has set times for everything. This not only makes it easier for the educators but children gain a sense of security when they know what to expect when in care. After a while, your child will have a good idea of what the day will anticipate and this can be translated into their home life. Your child's carer can give you a rundown of their day and you can mimic this at home if you wish.
Builds their immune system
Any parent that has sent their child to daycare will tell you that their child gets sick regularly. When you're amid sickness, you may be wondering if it's even worth it. Young children are fantastic at not knowing what personal boundaries are and are often in each other's space. If your child has been at home most of the time with you, they have likely avoided excessive exposure to illnesses and sending them to daycare subjects them to all sorts of colds and ailments. Worry not, it's not all doom and gloom, after a while, your child will build up a strong immune system and sick days will be few and far between.
Social interactions
If you don't have other kids or friends with kids, it can limit the number of social opportunities your child has. Child care enables children to build friendships and work on their social skills. They can learn how to wait their turn, share, use their words to communicate what they are trying to say, and engage with their peers. They can use these lifelong skills to establish friendships and gain a sense of self as they get older.
Instils emotional resilience
Having emotional resilience is an invaluable trait that can help your child face challenging situations with confidence. Children that are encouraged to find solutions to fix or help the difficulties they are dealing with from a young age are more likely to turn into resilient adults. Childcare educators teach children to talk about their problems, accept that something hasn't gone their way and focus on positive thoughts. These early lessons support your child to cope with their emotions.
Learn numeracy and literacy
It's never too early for children to learn age-appropriate numeracy and literature and childcare is a nurturing and non-formal environment for young children to develop an understanding of these necessary skills. Some ways this is done in a childcare setting is through learning nursery rhymes, counting their fingers and toes and recognising the difference between big and small objects. Children see this as fun and don't realise they are learning fundamental lessons that will assist them with their future learning.
Develop hand-eye coordination
Childcare has new and exciting toys, activities and people to keep them occupied. Childcare centres deliberately incorporate physical activities that encourage children to test their abilities. When they are little, the educator will mostly direct the activity for the child to participate in. For an infant, it can be as simple as stacking blocks for the little one to knock over. As they get older, the activities become more independent and complex. Some centres incorporate weekly health and fitness programs that are specifically designed for preschool-aged children. They are a group of qualified professionals that come into the centre to teach the kids how to develop these skills.
Work on their fine motor skills
At childcare, your child will have plenty of opportunities to work on their fine motor skills as many of their daily activities are centred around using their hands. Some activities that daycares regularly include in their timetable include:
Washing hands
Arts and crafts
Doing up shoes, laces etc
Blocks, puzzles, cars
Play such as playdough, sand and water
Gain independence
It's not uncommon for young children to be fearful of new people and places, understandably daycare can be overwhelming and upsetting. Once your child has settled and feels comfortable around their new friends and educators, they will gain a level of independence in their thinking, abilities and problem-solving.
Sparks their imagination
Imagination promotes cognitive and social development in children and at childcare centres, there are no TVs or devices, only toys, children and play equipment. This gives children the chance to use their imagination through play, stories and games.
The development and growth that your child can gain from attending daycare are arguably unmatched from other forms of care. It's important to remember the quality of the centre you send your child to has a huge influence on the benefits they will gain in their time there. Choosing a child care centre is a big decision and one that we're sure you have put a lot of thought into. If you're looking for a centre on the Gold Coast that will support your child's growth and development in a welcoming, fun and attentive environment, get in touch with us here at Little Saints to book a tour.