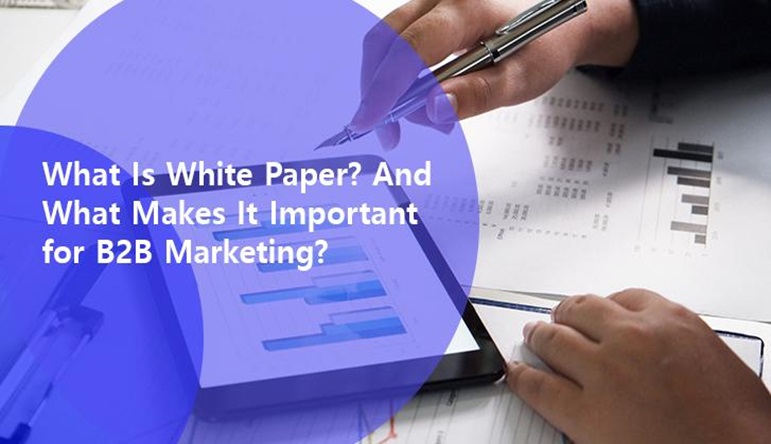 You may or may not have heard of a white Paper before.  Even if you have, you might be unaware of its working, which is probably why you are here.
If you are one of those who have always wondered what is a white paper and where or how it is used, then you have come to the right place. We will answer all your queries here. However, before we explore lets first understand what B2B is since white paper is mostly common in that
What Is B2B?
B2B – business to business is a type where you directly pitch your sales to other businesses instead of direct consumers. In such a situation, white Paper plays an important part as a document that convinces other businesses why they should opt for your product or service.
These can be e-commerce or traditional commerce business, both. A perfect example of an e-commerce b2b can be Amazon that deals with several other brands.  If you are wondering what about service-based companies? How do they have a b2b business? Let us give you an example, if internet companies such as Spectrum Internet service want to sell their services to small businesses or even large enterprises instead of residential customers, it would classify as B2B business.
WHITE PAPER
White paper is a report type document based on a certain topic. It is usually persuasive in nature and generally offers a solution to a specific problem. The main motive behind marketers using white paper is to pick up a problem that exists in the market and educate their audience of that issue and then give an extensive solution, highlighting how their company or business is a viable solution to that problem.
The important thing that you need to keep in mind while understanding the basics of white paper is that it is NOT a Sales Pitch!  You are not forcing people to buy your product or service, rather you are trying to persuade them and convince them on the basis of facts and reasons as to why your product can be a good solution to the mentioned problem. Remember! Overselling or an over biased tone might make your potential buyers lose interest.
White papers usually don't cover a broad issue, they usually target a certain niche. They are more focused towards the educational aspect of the product or service rather than marketing or sales. White papers are among the top four collateral marketing technique used by 71% of the companies, according to the B2B Content Marketing 2018 Benchmarks.
What Type of Industries Use White Paper?
The use of White Paper for content marketing is subjective to the nature of your business and not the industry per say. You can belong from tech industry and still have a B2B business or you can be someone from the health care industry and still have a B2B business.
Here are some of the examples of famous companies that use whitepaper and their relevant industries:
Financial Services: ADP, Siemens, Wolters Kluwer and HSBC are some of the renowned companies in the Financial sector that utilize white paper.
Healthcare: McKesson, CVS Health, Bayer and Aetna have produced some of the best white papers in the health care sector.
Insurance: Frost & Sullivan, Black Insurance, Panopto, Allianz AXA, Prudential are examples of insurance sector companies that have adopted white paper as a part of their marketing strategy.
Manufacturing: Fujitsu, Infor, Sage Business Solutions are some big examples in the manufacturing sector.
Retail: Deutsche Post, Eligma are prominent examples in the retail industry.
Technology: Citrix Systems, Hitachi Vantara, Hewlett Packard Enterprise (HP), Red Hat, Synopsys, and Autodesk
Transportation: Uber, RethinkX,
Across Industries: Sungard Availability Services, Dassault Systemes, Teradata, Solar Winds, inSegment, Amazon
NonProfits: Amnesty International Australia, National Science Foundation. International Organizations Group
A white paper can benefit each type of industry in a different way. Hence, the structure and type of white paper is not consistent across industries. So you need to adopt a unique style that suits the type of your business industry in the most appropriate way.
Benefits for Non-tech businesses
A white paper that benefits a business industry is written in a simple non-technical language. Its main purpose is to tell its customers how they can benefit from the product or service. This type of white paper can be useful at any time during the sales cycle. This type of white paper can be attached by the end of your blog or in your email signatures.
Benefits for Technology Industry
The audience for this kind of white paper is more familiar with technical jargons and up-to date with latest technology. This type of white paper is more tech oriented when the product or service is in the buying cycle. At this stage, people are trying to understand why they need your product or service as a solution to the mentioned problem in that paper and are willing to learn more about it. These types of white paper can be put behind a registration form of a certain thing so that it targets that specific niche.
Benefits for Hybrid Industry (Tech + Non Tech)
As its name suggests, this type of white paper has something for both kinds of consumers. It consists of details of the problem, the product and it also pays attention to the technical aspect. You will find technical detail and product information in abundance in this white paper.
White Paper with Product Comparison
This type of white paper is one of the most effective ones and can be used for any type of industry. You purposely compare your product with competitors and list down pros and cons of each. This kind of white paper gives user a perspective and if written tactfully, can be more influential in convincing readers that your product is better than the rest.
This white paper is most useful around the end of sales cycle stage, when the reader has decided that they want a solution to that problem but is unable to decide which product or service to choose from. You can convince them through this paper.
HOW TO WRITE A GOOD WHITE PAPER?
Here are a few things to take care of while writing a white paper:
Length
White paper is a detailed document and shouldn't be too short. It should at least have a minimum of 6 pages and can go up to as many pages depending on the topic. It is a big document so you can cover the issue with details and provide a well-researched solution along with illustrations, picture, charts etc.
Structure
Your white paper should include a table of content, title page, and introduction in the starting. It is advisable to add a short executive summary as well,  followed by several pages of content explaining and educating the reader about the problem and its solution. It should be followed by several more pages that tell how a company used the solution you provided and what were the results. Don't forget to add a conclusion in the end.
Density
White paper should be denser than an e-book! It isn't something and shouldn't be something that your reader can easily skim through. It needs to be read with time and concentration. Often a reader ends up reading a white paper twice in order to grasp the information to completely understand the problem and its solution.
Writing Style
Your white paper should look very professional and serious. It should have a formal tone, not casual. Don't use any slangs or abbreviations without giving their full form. Hire a professional graphics designer who can design a color theme for your paper and the cover images along with the headers and footers. Your white paper should be in a PDF format and should ideally follow 8.5" by 11" portrait orientation.
If you add surveys/research to your white paper it doesn't only make your writing more credible but also makes it interesting for reader. You can easily collect and compile online results of a survey within few hours, thanks to the internet. The internet has made our lives so much easier whether it is relaxing and streaming your favorite shows online with Spectrum TV Stream Service or doing work related research, everything is at your fingertips.
Let's look at an example of White Paper by one of the most famous and loved brands, Apple so you can get a better understanding about the dynamics of White Paper.
Apple's White Paper
Apple wrote a white paper named "Our Approach to Automated Driving System Safety", which was published in 2019. This White Paper is a perfect example because it is concise, to the point, not congested with infographics, and has the optimum length.
In this white paper Apple has addressed the problem of "Safety" while driving and have beautifully presented how its systems are a good solution to the problem. The white paper pays attention to detail by mentioning insights on driver safety; it is elaborate yet simple, which makes it quite convincing.
WRAPPING IT UP!
In short if you have a B2C business then you don't have to use this technique of content marketing, but if you have a B2B business then you need to include a white paper in your content marketing process to reach out to your target audience in a better way.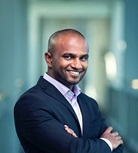 Baldwin Jackson is a successful digital marketer with expertise in search engine optimization and content marketing. The perfect balance of his analytical ability and creative thinking is what sets him apart from other practitioners in the digital marketing realm. He has helped a lot of small and medium-sized businesses in crafting their digital marketing strategies that are not only cost-effective but delivers results as well.
Baldwin is also a proud father of two kids and a Sports enthusiast. When he is not working, you will find him watching ESPN and NFL network. He has been able to get an amazing package on his favorite channels from Buytvinternetphone.com.