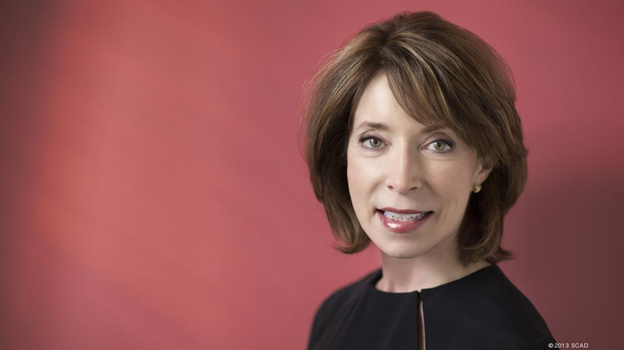 Just a few years ago, you might not have heard of SCAD Savannah—the once-tiny art school founded in Savannah, Georgia, in 1978—but chances are, you know this name today, as the little college on the corner of Bull and Charlton has grown into the most comprehensive creative university around the globe.
Today, SCAD graduates work in the world's best companies (Apple, Google, Pixar, Disney, Facebook, Nike, etc., etc.) as designers, storytellers, creatives, and leaders, and the SCAD name is synonymous with creative invention, from SCADcast (the must-listen podcast channel) and SCADpro (the elite in-house research consultancy) to the SCAD Savannah Film Festival (the largest university film fest in the U.S.) and the SCAD Museum of Art (one of the world's most-lauded teaching museums). As of 2020, the university has graduated more than 55,000 alumni and enrolls more than 14,000 students from 100 countries, enrolled in 100+ degree programs at three locations in the U.S. (Savannah and Atlanta, Georgia), Europe (Lacoste, France), and online.
The real story here, though, is how the radiant glow of this brilliant international university was first sparked by an unlikely college founder: a humble public school teacher named Paula Wallace. "Teaching was my mother's profession, and it became mine," Wallace said. "There weren't many options back then for bright and entrepreneurial young women, especially in the South. Teaching, nursing, that was about it."
Wallace first had the notion to start SCAD when she was 29 years old and teaching third grade in the Atlanta public schools. She'd been teaching for eight years—mostly gifted and talented students—and had spent those years gaining insight after insight. Repetition, she observed, was one key to learning, as were demonstration and application. And her key insight, the one that started it all, was this: "If you can engage a student's sense of invention, of creativity, you awaken joy and delight," Wallace said. "An inspired student can learn and do anything. They can change the world."
Wallace saw the value of creative education to prepare students for almost any human endeavor, and she quickly saw that this idea might find its greatest expression at the college level. "I'd never started a new college or even a business, but I'd been a student and earned three degrees. I knew what my own education lacked. I did the research. There was nothing like this in higher ed at the time, a creative university where a student could prepare for a career, to start their own company and use their gifts in any organization," Wallace said. "No art-for-art's-sake. Our motto would be, 'No starving artists'!"
She said that she felt there must be a way to add kindness and compassion into higher education, and that, looking around, she didn't see it. Wallace's memoir, The Bee and the Acorn (released in paperback last year, with a new foreword and a new epilogue), tells the whole story of how she turned "No starving artists!" into a clarion call that would build SCAD into the preeminent arts university in the South and arguably in the world.
"In the very first year, 1978, my parents came and volunteered. Not just because they loved me, but because they believed in my dream and wanted to see it come true," she said. Her parents "volunteered" another two decades, retiring for good in 1997. During those 20 years, they became honorary grandparents to all SCAD students. "When the students couldn't go home for Thanksgiving, they'd invite them over to our own family Thanksgiving dinner."
That family feeling persists at SCAD even today. "I love to stay in touch with our alumni, who are all over the world, and see what they're doing," she said. "They send me pictures of their babies and tell me when they're getting married—and many times they're marrying someone they met at SCAD. That's really cool for me to see." When Wallace speaks about SCAD students and grads, one can see the spark of a favorite childhood teacher in her eyes. She radiates hope and optimism.
"Students from everywhere come to the American South, to these cities we know and love—Atlanta and Savannah—and they fall in love, too. There's beauty and history and real warmth from those who live here. SCAD is very international, but still Southern. We take hospitality very seriously." Wallace said that the kindness and welcoming nature of SCAD inspires students to believe anything's possible. "It's the ultimate American dream to think that you can create whatever you want for yourself and your career," said Wallace.
The future remains as bright and brilliant as ever for Paula Wallace SCAD, who has worn many hats since launching SCAD 42 years ago. She has served as academic dean, provost, vice president, and just celebrated her 20th anniversary as the university's president. "The year 2020 shows us that nobody knows what the future holds. We continue to educate students for creative careers as we always have: with intention, and joy, and empowerment."