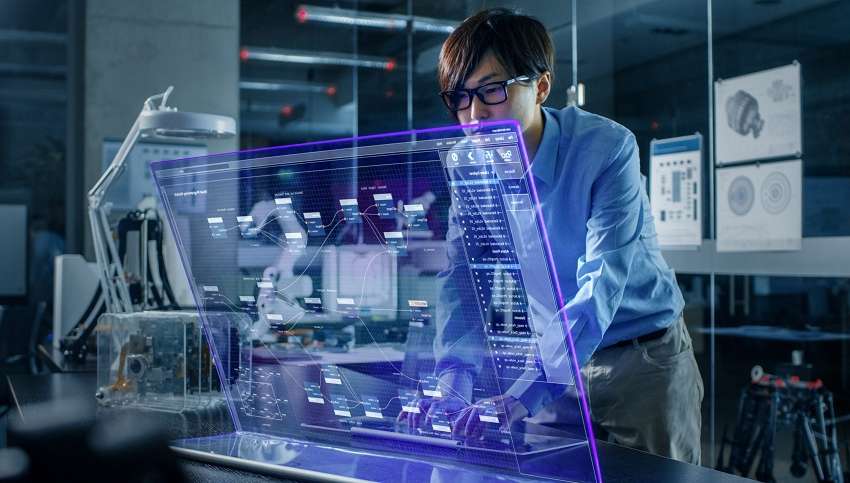 One may immediately think about menacing robots when hearing the term 'AI'. AI (Artificial Intelligence) is used to automate many manual processes via smart algorithms. To survive in this competitive era, businesses are adopting AI strategies rapidly. Experts believe that they still have not fully harnessed the power of AI. With more and more young enthusiasts choosing AI courses, the future is bright. Read on to know how AI rose to fame and its importance.
Blast from the past about AI
In the 1950s, a Turing test was conducted by Norbert Wiener with a chess program. The test led to the justification that machines can think. The first Turing test was conducted by Alan Turing in 1936. The first Turing Test helped in extending the limits of computational power. Automatic machines created by Alan Turing had a significant role to play in the 1950s for the discovery of AI.
The term 'AI' was officially coined during a conference held at Dartmouth University. In 1956, during the debut conference of AI, people believed strongly in its power. Many experts thought that they would harness the power of AI till the 1970s. However, it didn't happen due to the lack of funds and research facilities. It led to a drought in the AI industry and lasted till the 2000s. The period during which lack of funding occurred in the AI industry is known as 'The AI Winter'. During the 2010s, advancements in the AI industry began. DeepMind is one of the earliest AI projects and was launched by Google in 2012.
At present, many companies are investing heavily in AI research. Many business processes are already automated with the aid of AI. Seeing the trend, many students are inclining towards AI courses to build a better career. Not to forget, there is still a shortage of skilled AI professionals in the industry. The 'Fourth Industrial Revolution' is predicted to be driven by AI which explains its importance in today's era.
Importance of AI in today's business scenario
Students looking to build a successful career as IT professionals should know the importance of AI in today's business scenario. Many use cases of AI in the industry have emerged in the last few years. An artificial intelligence course will also help in understanding the role of AI for business organisations. Some of the pros of AI in today's business scenario are listed below:
AI algorithms can analyse huge amounts of data in less time and with increased accuracy. With high-end data analytics via AI, businesses are making better decisions to ensure business continuity.
AI helps in BPA (Business Process Automation) which reduces the need for manual labour. Day-to-day business activities can be automated with smart AI algorithms.
One must have heard about AI chatbots that can answer customer queries without the need for manual support. AI has several use cases that enhance the customer satisfaction level.
IT professionals are inclining towards artificial intelligence courses as it helps them learn how to slash overhead costs.
How to learn AI and build a successful career?
Online courses can help in knowing more about artificial intelligence and machine learning. Currently, the Certification in AI & ML offered by Imarticus Learning is the best online program in the market. With the placement support of Imarticus, one can earn a lucrative job role in the AI industry.
Conclusion
Businesses are relying more and more on technology for their operations and the demand for skilled AI individuals will increase. One can learn job-relevant skills via the AI certification course offered by Imarticus. Start learning artificial intelligence and machine learning with Imarticus now!