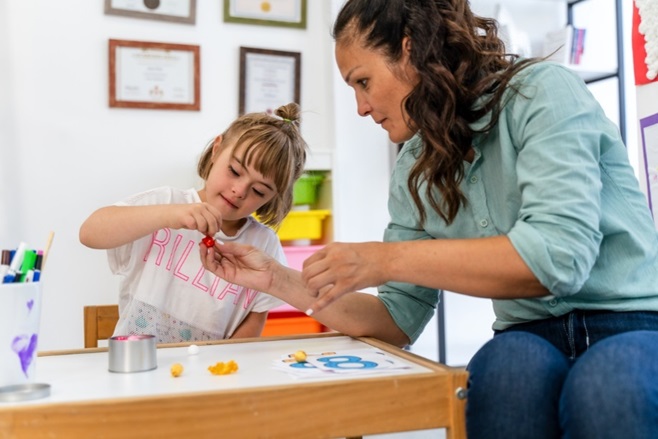 Counseling is an interesting and varied career, where no two days are the same. It is also a highly worthwhile career, helping men, women, and children of all ages through difficult times in their lives. People are drawn to a counseling career because they know it will make a difference in the lives of their fellow citizens, helping them in many different ways. But to be a counselor, you must have more than a wish to help people. Counselors work with people of all ages through many kinds of problems. Additionally, new methods and theories are constantly being developed, improving how clients are counseled. As a result, counselors need to be committed to life-long learning and enjoy always finding out more.
The unique client
One reason that counselors need to learn continually is that no two clients are the same. People are individuals, and how a condition or circumstance affects them will differ. This means there is no 'one size fits all' approach to counseling. You may, for example, be counseling two clients who are grieving, but this does not mean they can be treated in the same way. One may respond with anger, and another may cope by drinking too much alcohol. This means they will need to be treated very differently. The counselor needs to approach each client as an individual, to see what sorts of therapy are most appropriate. This may mean the counselor has to learn different methods to best support their client based on many factors, including their age, culture, social circumstances, and simply their personality.
Reasons for counseling
People seek counseling for many different reasons. It may be to help them come to terms with a bereavement. It might be because of the impact of an accident or illness. Others need support overcoming substance addictions or mental illness, while others may have experienced abuse, bullying, or assault. Some may have a combination of different issues that will need to be considered as they impact each other, perhaps manifesting in a way unique to that client. As a result, counselors are always coming into contact with different situations and conditions that require their support and will therefore need to learn how best to approach these. Even within the same circumstance, different approaches can be needed. For example, providing counseling to the survivor of abuse may be different depending on whether the abuse has recently occurred or took place a long time ago. During a counseling career, counselors must always be prepared to encounter situations they have not previously dealt with.
A changing world
Like most aspects of life, counseling must continually adapt to a changing world. When working with a client, the counselor must consider whether events in the current world will impact how that client is counseled or how their trauma has manifested. A good example of this is the impact of the Covid-19 pandemic. This has had an impact on everyone in different ways. But most people have experienced at least one consequence, including bereavement, illness, isolation, loneliness, job loss, financial hardship, relationship issues, struggling children, and fear. Since it became clear how severely Covid-19 was going to impact the world, counselors have needed to learn how it has affected different people and conditions and what changes need to be made to how people are counseled.
Other examples of changes might be how internet usage, particularly social media, has changed how we interact. From online stalking to social media bullying to simply the portrayal of an unrealistic, idealized life that social media so regularly displays, this has changed how people experience trauma and other conditions, and counselors have needed to learn how to adapt their counseling to the change.
Whether it is a sudden event such as a natural disaster, the recent pandemic, or a slower, gradual social trend, counselors must keep up to date on how the world is changing and how that is impacting current society.
Technology
As with every profession, technology is changing how counseling works, and counselors need to learn how to use it effectively to benefit their clients. Technology, such as appointment systems and record keeping, is now regularly used in the organizational side of counseling.
There may also be technology that will benefit your clients, such as meditation apps. With so many different apps available, sometimes created without expert knowledge, counselors must familiarize themselves with them and how they should be used before recommending their use to clients.
Technology is also changing the way we communicate with each other, particularly with the use of video calls. This means that you can no longer only see clients who live geographically close to you but can offer your expertise to those further away, something that is particularly beneficial if you are one of a few experts in an unusual condition. Additionally, it allows you to see clients if they are physically or mentally unable to travel to see you or if any other circumstances prevent you from meeting in person. While we all hope the pandemic lockdowns are now a thing of the past, if such a circumstance should occur again, there will be no need to stop counseling sessions but instead, simply take them online.
Research and new developments
Like all areas of physical and mental health, research and studies are continually ongoing into the best way to help clients through counseling. This often results in changes to how counseling should work, how different conditions and circumstances are managed, and how counseling methods can be improved. It is up to counselors to stay up to date with these changes and decide how best to implement them into their practice. Counselors who have been practicing for a long time will have seen many changes in their working life. And similarly, those who are just starting in counseling will find their working practices significantly change over the years.
A life-long learning journey
For all the reasons stated above, counselors need to be committed to learning throughout their career, and in a busy practice it can be hard to see how to fit everything in. Fortunately, there are many ways to continue your learning journey, which will be appropriate at different stages of your counseling career. These opportunities will allow you to develop along with your profession, keep up to date on the latest practices, and adapt to changing circumstances. A willingness to keep learning is vital and will allow you to find the correct way to help each client. When practicing, consider which of the following methods of continuing your education will be most beneficial at any given time and decide how to either incorporate them into your work or make time for them alongside your professional obligations.
Take a course
Formal study remains one of the best ways to continue your education. Although it may take up a significant portion of time, it is a chance to learn from experts in the field and acquire the most up-to-date knowledge. There are many courses for counselors, from short-term courses to brush up on your skills to degree courses. You may find short-term courses on a particular aspect of counseling, such as counseling those with substance addictions, or you may take a course indirectly related to counseling that still holds the potential to improve your practice. An IT course can, for example, be particularly beneficial for those confused by the pace of technological advances and who need to get to grips with the latest tech.
Degrees and post-graduate degrees are a bigger investment in both time and money, but they are likely to be well worth it in terms of enhancing your skills and knowledge and boosting your employment prospects. While taking a degree or post-graduate degree meant attending a university in person, advances in technology mean that is no longer the case. Instead, you can study online courses that allow greater flexibility in how, when, and what you study. It is important to research these courses carefully, but many are offered by top universities and are as thorough as physical courses.
Whether you want to start in counseling or are already a counselor wishing to increase your expertise, the online master's degree at St. Bonaventure University (SBU) is well worth a look. The SBU masters in mental health counseling online can be tailored to your work experience, goals, and educational background and includes a practicum and two internships to help prepare you for the licensed professional counseling exam.
When taking any course, check who is delivering it and whether it is accredited to make sure it will enhance your professional ability and boost your career. It is also worth reading testimonials from past alums to see how the course has benefited their practice or boosted their career.
Keep reading
Thanks to the internet, it is easy to keep up to date with the latest studies and advances in counseling. Subscribe to counseling magazines, newsletters, and blogs to learn about the latest discoveries or to read about the real-life experience of counselors and how they are implementing the latest research. Check the credentials of the publications reporting the studies and the authors of each article, but very often, you can receive the most up-to-date research as it is released and be ahead of the curve when considering how to implement it into your practice.
Conferences and events
Every year there are many events and conferences on counseling, psychotherapy, and mental health, which can be well worth attending. At these events, you will listen to talks from experts in counseling and mental health as they share their experiences and latest discoveries. There may also be workshops you can attend that will provide you with further opportunities to develop your own skills and share ideas with others working in counseling, therapy, and mental health. Even in the social events that can happen around conferences, you will find the chance to talk to others working with similar clients to you and can share your knowledge while also gaining insights from their practices. Conferences are also a great way to increase your network, helping you build links with other professionals so you can learn of further events and research and possible employment opportunities.
Find a mentor
Learning from those more experienced than yourself can be a highly effective way to increase your skills, and one way to do this is to have a mentor. If you can find a mentor at your workplace, this can be useful to discuss your practice and how you have dealt with particular situations. It can also help bridge the gap if it is not possible for you to attend the more prestigious conferences and events led by experts in the field.
A mentor does not necessarily need to be someone hierarchically above you. Peer mentors, too, can be effective, and exchanging knowledge with those at a similar stage of their career can benefit you both. Even if their knowledge is not greater, simply having a different perspective can help you learn, providing insights you might otherwise have missed. Another way to gain further perspective is to seek a mentor from a different workplace.
As well as looking for a mentor, it can also be useful to be a mentor, whether to your peers or someone just starting their career. Through sharing your expertise, you may find you gain further insights. And those fresh from college may well have knowledge of the most up-to-date research that can help you in your professional development.
Workplace communication
Education does not have to be formal or organized. As a counselor, you work with people in the same field as you who will face the same challenges. Do not underestimate the knowledge you can pick up in hurried conversations during your lunch break. Your colleagues may well have found effective ways of dealing with certain conditions or utilizing a particular technology, and through conversations, you can learn from them. Never be afraid to ask questions of your colleagues, as this informal way of learning can be highly effective.
As well as listening to others talk about their experiences, share your own. The insights of your colleagues can help you see where you might have acted more effectively or enhance a method you have tried, making it even more beneficial. Even if you learn nothing from these conversations, they are not wasted. This sharing of knowledge is a two-way street, and your colleagues will undoubtedly benefit from your insight and expertise. And as it helps develop their practices, you may well benefit from their experience at a later date.
Evaluate your performance
Take the time to reflect on your work, noting how effective your strategies have been and looking for areas you can improve. This can help you hone your skills and give you effective strategies you can build on further in the future. In this way, you will teach yourself best practices. You will also find that you learn from your clients. By seeing how they improve, you will have guidance on what counseling methods work. You can also talk through your counseling with your clients, finding out directly from them what they feel has been most beneficial.
An ongoing education
Much of the lifelong education of a counselor is continually ongoing through reading, reflection, and workplace communication. Learning from your fellow counselors at all stages of their careers through mentoring programs, workshops and conferences, and articles is highly beneficial as they deal with the same challenges as you. But there will also be times throughout your career when more formal education is required. From post-graduate degrees to specialized courses, these are delivered by professionals with considerable knowledge in the field who can give you the support and preparation you need to take the knowledge gained on those courses into your professional life. If they result in a formal qualification, they will also look impressive on a resume when you are seeking employment and promotion.
The practice of counseling will undoubtedly continue to change and develop over time, and each day you will find new situations and new clients that require you to adapt your counseling methods. This is one reason why a counseling career is not only rewarding as you help others but is also varied and challenging. Every day is different.