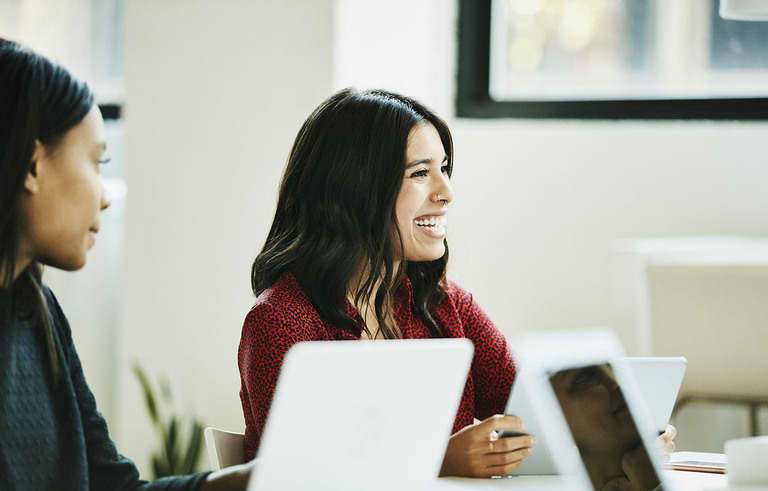 Online degree courses including the online MBA have become more and more popular in recent years, and there are lots of reasons to consider getting an MBA online if you are hoping to improve your business career. This degree can be one of the best options to consider if you want to climb the career ladder in business, work in an upper management position or even start your own successful company in the future. All around the world, MBA graduates are in high demand, giving you the opportunity to travel to different countries to find the career positions that suit you best. This qualification is very prestigious and carries a lot of respect, helping your CV stand out from the list of applicants when applying for a range of business administration and management positions.
However, getting an MBA online is not always easy. While studying online does offer a greater degree of flexibility allowing you to work and continue upholding any other commitments you have at the same time as studying, you will need to make sure that you are fully prepared for the amount of work that you will be required to put in. Online study requires you to be self-motivated and very proactive when it comes to moving yourself forward and making sure that you succeed. Here are some of the main things to keep in mind when it comes to ensuring your success with an online MBA.
Choosing the Right University
The first step to take when getting your MBA online is to choose the right university. Ideally you should look for a reputable university like Aston University that offers an MBA online in UK. As online learning becomes more popular and widely available as a result of the COVID-19 pandemic, students have more choices available to them when it comes to where they are going to get their MBA. More and more traditional, brick and mortar universities are now understanding the benefit of online learning and starting to offer these types of courses to students. Weigh up all the pros and cons of each option and make sure that you are choosing the right university for you.
Choosing the Right MBA Course
Once you have some universities that are likely to be the right fit for your needs as a student, the next step is to choose the right MBA for you. There are many different factors to consider when picking the right MBA programme including if you will choose a specific concentration and which one, whether you will study for your degree full- or part-time, and how flexible you need your online MBA course to be. The traditional MBA might be a good option for you if you want to keep your future career options more open, for example, while a concentration in something like finance, marketing, management, or even the environment might be an ideal option if you have a specific career in mind that this can help you prepare to get into.
Create a Dedicated Study Space
Studying from home can sometimes be even trickier than working from home and setting up a dedicated study space is an important step in making sure that you are able to avoid distractions while you are studying and to get the most from each study session. Generally, an MBA can take around two years for you to complete full-time, and double that if you want to get your degree part-time, so it's important that you have somewhere that is comfortable and distraction-free to study during that time. This might be easier for you if you are already working from home and have a home office that you can use. But if you don't, consider a room or space in your home that is quiet, well-lit, and free from distractions that could take you away from your work and cause you to lose focus.
Design a Study Routine
Before you start your online MBA course, it's a good idea to spend some time coming up with a study routine that works well for you. If you have chosen a flexible MBA programme where you can determine your own schedule, then you will need to have a good schedule in mind as early as possible to prevent you from procrastinating or risking falling behind. It is a good idea to spend some time looking at your current schedule and figuring out where you could cut back on things that you might do on a normal day like watching Netflix so that you have time to study instead. Consider what days and times you are likely to work best – some people are more focused in the morning, for example, while others prefer the evenings.
Speak to Your Employer
If you are planning to continue working full-time while getting your MBA online, then it might be a good idea to let your employer know about your plans. This is especially true if you are going to be studying for an online MBA with the hope of getting a promotion from your employer in the future. There are many things that your employer might be able to offer help and support with such as offering more flexible working hours or even assistance with the cost of tuition to make the experience easier and less stressful for you.
Set Small Goals
An MBA programme will often involve a lot of hard work that is spread out over the course of two years or more. The best way to tackle all of this is to break the work down into smaller and more manageable chunks and set small goals as you go. Rather than risking getting overwhelmed with the large amount of work that you are facing, setting smaller goals makes it easier to motivate yourself, and also puts you in with a better chance of catching it if you are heading in the wrong direction, making mistakes and errors easier to fix.
With online study easier to find and more widely accepted, getting an online MBA can be an ideal way to take your business career to the next level.