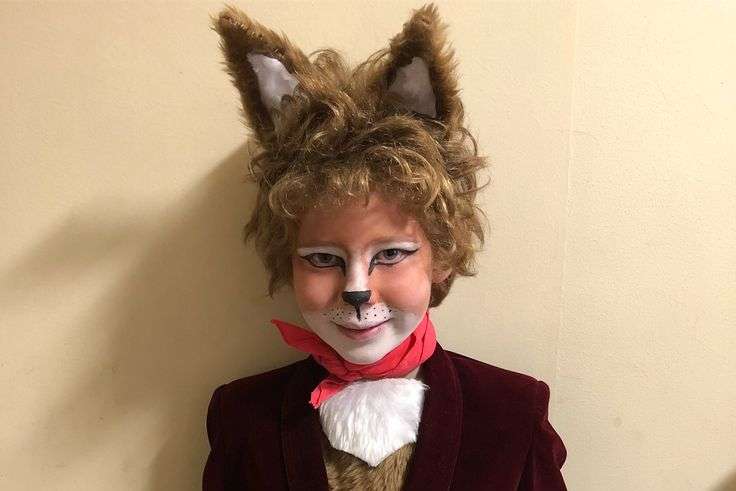 Book week is a time to celebrate reading books and who said it was just for the kids? Teachers get to see the kids all dressed up so why not get in on the fun? Here are some ideas for costumes you can make (or buy) for book week.
Little Red Riding Hood
Little Red Riding Hood is a classic. She's got it all: she's bold, red, and she wears a cape. The only way to make this costume even more perfect is to add some mature touches with leather boots and a belt.
The Tin Man
The Tin Man costume won't take you too long to put together and will bring a smile to the kid's faces no doubt. First, find a light grey shirt that fits well and is comfortable enough so that you can wear it for hours at a time. Next what you will need to do when creating this costume is make the head. You can do this using an old plastic paint can or another clean container.
Next, cut out holes for the eyes and mouth so you'll be able to see clearly as well as breathe comfortably while wearing this costume. Let's face it: nobody wants their face covered by a large tin can all day! Paint it silver and allow it to dry. You can attach an elastic string to the bottom to keep it in place. This will go under the chin. If you aren't keen on DIYing your costume, you can buy full Tin Man costumes from most good costume stores.
The Wicked Witch Of The West
The Wicked Witch of the West is one of the characters in "The Wizard of Oz" who wears a green dress and has black hair with a large hat and a broomstick. You can purchase these items from any costume store if you don't have time to make them yourself.
You can make your own witch's hat using construction paper, glue and staples or tape. Cut out circles from coloured construction paper (black, yellow, green) that are large enough to fit over your head and glue them onto a cone shape made from black construction paper or cardboard. You simply need some green face paint, a broom and a drappy black outfit to complete this look. If the weather is particularly warm, this outfit may not be the best choice as it can get quite hot and your green face paint may melt off – not a good look.
Prince Charming
Prince Charming is the handsome prince who is often the love interest of the main character. Prince Charming usually has long flowing hair and typically wears royal attire. Although he is usually a romantic interest, he could also be a king or high-ranking official.
Harry Potter
If you want to be a character from Harry Potter, there are many options for you! After all, who doesn't love Harry Potter? You can choose to be the wizard himself, Harry, Hermione Granger, or even Professor Snape!
Book Day costume ideas are limitless
Book Day is a great opportunity to dress up as your favourite book character. Book week costumes are also perfect for teachers who want to show off their inner nerd while still being professional at work.
So there you have it, a bunch of book day ideas for you to choose from. We hope they inspire you to create some wonderful costumes and enjoy your book day at school. For all your costume needs head to www.bigpartyoz.com, we have something for everyone.