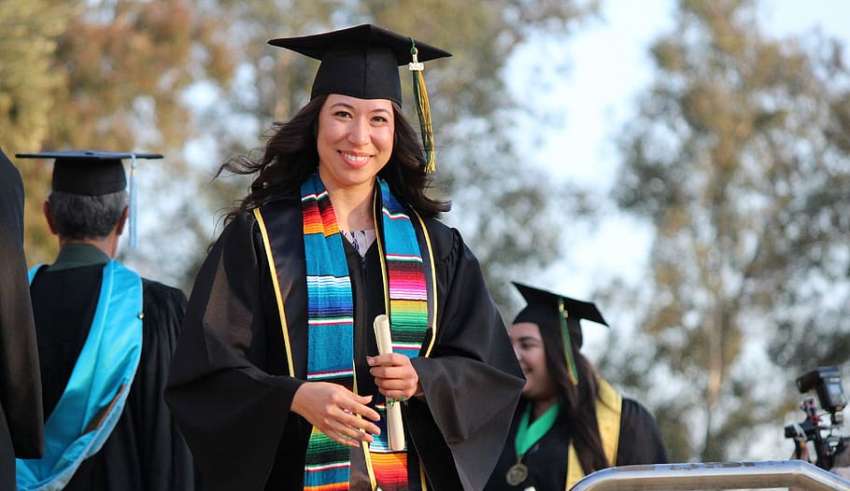 The United States has traditionally been at the top of the list, when international students opt to study abroad. Flexible educational systems, internationally renowned academic institutions, research excellence, and excellent employment opportunities are just a few of the reasons why students prefer to study in USA over other countries. Besides the country has number of top-notch private and public institutions for students to chose variety of courses and programs.
Let's talk about some of the benefits to study in USA for Indian students before we further discuss more about courses and programs. There are 6 benefits as follows:
Globally recognized degree
Top notch faculty
High-quality education
Personality development
Global opportunities
Study in top-10 colleges and universities of the world.
Now, before you sign up for any course, make sure to assess its scope in relation to your goals, interests, and talents. Here's a list of the most popular courses among international students to help you make an informed decision:
Engineering has risen to become one of the most popular occupations in the United States in recent years. America has a reputation for being one of the greatest places to study engineering. International students from all over the world are flocking to the United States to pursue engineering degrees. From a smartphone to an aircraft, everything necessitates "engineering." Engineers are in higher demand than they have ever been before in today's world. Students will have great job opportunities immediately after their graduation.
Their IT programs cover a wide range of fields and subdisciplines, including ethical hacking, virtual reality, and augmented reality. In fact, separate computers or independent specialty degrees, such as artificial intelligence or cybersecurity, are also available, where you can master computer science, cognitive psychology, and engineering skills, all of which are required to be an expert.
Moreover, one added advantage to study in USA is that universities in the United States work in collaboration with American firms and thus have partnerships with local IT firms, ensuring that you have all of the necessary skills and expertise to succeed in the field which will later help you get better job opportunities.
As, the universities work in collaboration with American firms to inculcate the proper management practices in students, allowing them to go beyond the textbook. In actuality, the MBA was created in the United States, with the University of Pennsylvania offering the first MBA program in 1881. Masters in USA not only provide you core disciplines such as accounting, computing, organizational theory and behavior, law, marketing, and psychology, but also general education subjects that contribute to a student's overall growth.
Management students in the country can choose from a variety of electives based on their interests, including sports management, international management, and foreign exchange management, among others.
Technological advancements in the domains of molecular biology and biotechnology have resulted in the creation of new specializations and transdisciplinary fields. Because the United States is a technologically advanced country, colleges aim to introduce revolutionary advancements in the fields of medicine, agriculture, food production, and waste management by studying and using biotechnology processes extensively.
Your biological sciences degree can be used in a variety of disciplines, including research, government, commercial industry, and education, implying that prospects are plentiful. Many institutions in the United States offer specialized biology and healthcare programs, and you can pick and choose what best suits your needs, lifestyle, and budget. Health sciences, biotechnology, environmental sciences, pharmaceutical sciences, and other related fields are among the most popular options.
MBBS is another popular option for international students planning to study in USA. Thousands of Indian student's study medicine in foreign countries, with the United States topping the list. Medical education in the United States has high educational standards, and students must work extremely hard to gain admission to a US-based medical school.
The Medical Council of India has validated MBBS degrees issued by US universities, making them acceptable in India. Students can return to India and work there. Hence, this is an added reason to study in USA for Indian students. The MBBS curriculum includes a mix of theoretical and practical courses, and students must devote a significant amount of time to their studies in order to achieve the MBS degree.
International students can take a variety of Liberal Arts courses in American universities at all levels, depending on their area of interest and professional ambitions. Students pursuing courses in these subjects are typically awarded Bachelor of Arts and Master of Arts degrees. Sociology, Economics, Creative Writing, Museum Studies are among some the popular Liberal Arts.
Applied Science is a field of study that teaches students how to apply their scientific knowledge to create new products. These courses combine a variety of practical experiments with academic literature to assist students in innovating and learning. Biochemical engineering, Forensics, Astrophysics, Information Management are some of the popular specializations.
All in all, as a renowned study destination, the United States has retained its position at the top of the list. Most colleges have support services for international students, and their requirements are never overlooked. The combination of state-of-the-art educational facilities, financial help, and job experience makes the United States the most preferred destination.
You will have a comprehensive understanding of not only the education system but also about some of the popular courses in US by the information attained in the article. You can also consider professional advice by USA education consultants, as they can guide you in a better way. With application process to visa process, you can have professional assistance at every step.