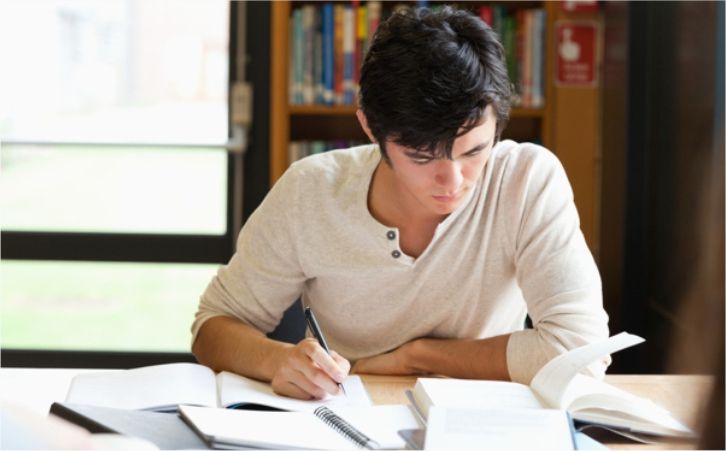 The most important step is to keep track of your mistakes and minimize them. In this blog you will get to know about the Mistakes to Avoid When Tackling the GRE Syllabus.
The GRE stands for Graduate Record Examination. The GRE is an internationally administered exam that is used for graduate education in nations such as the United States. On the GRE, everyone makes mistakes. The most important step is to keep track of your mistakes and minimize them. In this blog you will get to know about the Mistakes to Avoid When Tackling the GRE Syllabus.
GRE Syllabus 2022
Candidates who plan to take the GRE 2022 exam should create a customized study plan based on their needs and build it as soon as possible using the most recent GRE 2022 syllabus.
Syllabus for GRE 2022 is divided into three sections:
Analytical Writing Assessment: This part assesses the test taker's ability to critically examine complicated issues, analyse arguments, and rationally present their ideas.
Verbal Reasoning: The examinee's ability to read and analyze written material in standard English is assessed in this section. This section has three categories of questions:
Sentence Equivalence
Reading Comprehension
Text Completion
Quantitative Reasoning: This part assesses the examinee's understanding of mathematical principles such as algebra, geometry, arithmetic, and data analysis.
Eligibility Criteria
It's worth noting that there are no General eligibility requirements for GRE applicants in terms of age or education in order to submit the GRE 2022 application form. To be allowed to the examination centre, individuals only need a valid passport as proof of identity. Candidates must, however, meet the admission requirements of their chosen graduate institutions without failing, when submitting their applications. Although the GRE's eligibility criteria are somewhat flexible, graduate schools are generally interested in students who want to pursue a post-graduate or doctoral degree. They also look for applicants with a few years of job experience and a bachelor's degree.
Less time on analytical writing
This is a huge blunder. Many students rush to the GRE AWA without drafting a pre-writing strategy. It may appear like starting your essay without any notes, brainstorming, or outlines is a good way to save time.
However, without thorough consideration and a solid outline, it is practically difficult to meet the high standards of GRE essay writing. When you rush without an outline or a pre-writing plan, you will eventually risk producing a low-scoring and unorganized essay. In reality, producing an essay without a pre-writing strategy will take longer. To prevent making this error, think about your thoughts and jot them down in the correct sequence before putting in your AWA essay.
Overuse of Calculator
If you are not a math whiz, you will be relieved to learn that the GRE allows you to use a calculator. if you are aware of this you may overestimate the use of calculators.
In fact, the overuse of calculators is one of the most common causes of GRE quant errors. As a result, calculators should be used with caution. You commit the mistake of thinking less while using a calculator. When working out numbers by hand, there is less chances of making silly mistakes than keying in numbers. This is due to the fact that working with numbers requires you to be more careful. It allows shortcuts to be used. It is recommended to use a calculator only to double-check your work and only in the most difficult situations.
Too quick decisions
Many of us may rush through the verbal and quantitative sections, answering questions as quickly as possible. There are some 'obvious choice' solutions in these questions. on the other hand these are intended to mislead you and are utilized by test creators to catch applicants who hurry through their answers. When you face such questions, it's best to take your time and evaluate all of your options before making an informed, logic-based decision.
Too much time on comprehension passages
The reading comprehension passage poses unique challenges in the verbal section. Many students spend a significant amount of time reading the passage in its entirety. It is preferable to read the questions first and then look for the answers in the passage. You can save time by not reading unnecessary details this way. It's a good idea to read the passage for important concepts first, then return to it after reading the questions.
Being stubborn
Patience pays off in almost every venture. However, knowing when to give up on a task is crucial when giving the GRE. Every question on the GRE is worth the same amount of points. As a result, it's critical to finish each verbal and quantitative portion. Most of us want to answer every question correctly. However, it is not a good idea to waste time on a topic that you find difficult to answer. You'll miss out on the chance to answer simple questions later on.