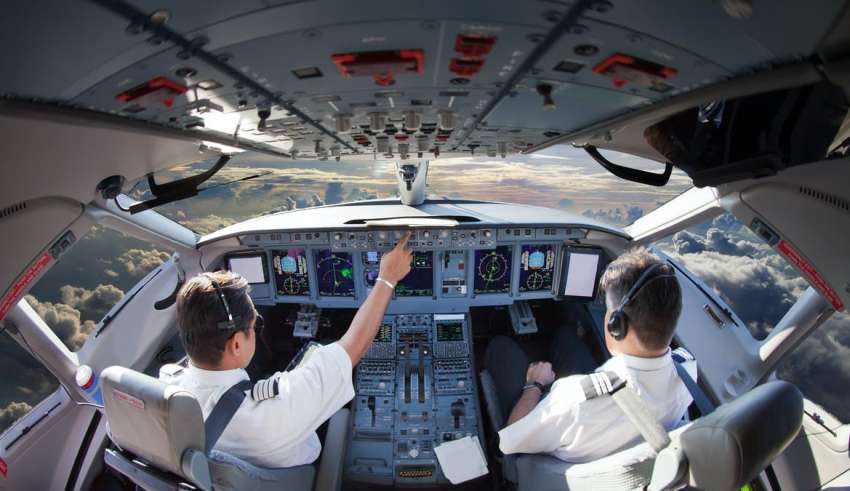 Depending on your level of experience and training, you can fly different aircraft types. Each type has a different level of complexity that you would need to learn and demonstrate before you're allowed to fly that aircraft. The flight privileges you have depend on your specific airman certificate(s). The FAA (Federal Aviation Administration) has different credentials or license levels for pilots. Here is a description of different types of aircraft levels;
1.   Students Pilot License
It's essential to know how to get a pilot license! The student's pilot license is simply the first step to becoming a licensed pilot and one of the privileges in the aviation industry. With this license, pilots have restrictions to operating small, single-engine aircraft when under a certified flight instructor (CFI). The Student pilots have the privilege of flying with a private pilot instructor in a single-engine piston aircraft either during daylight hours or at night under the visual flight rules (VFR).
However, student pilots cannot fly beyond the visible range of their ground instructor or established airport. Student pilots can also take an online pilot ground school course to save money and time while in training. how to get a pilot license
2.   Sport Pilot License
The Sport Pilot License (SPL) is a new type of pilot license that fulfills the needs of the recreational/sport aviation community. To earn an SPL, you must be at least 17 years old, have a driver's license, and pass the knowledge test at an FAA-approved knowledge testing center. You will also have to excel in an aeronautical knowledge test and get an endorsement from your flight instructor for solo flights after completing your training course.
Once you have earned your SPL, you can fly light-sport aircraft without restrictions. Sport pilots fly light aircraft and helicopters with a particular restricted category. The sport pilot examiners check and issue Sport Pilot Certificates.
3.   Private Pilot License
The Private Pilot License authorizes the holder to fly using a visual line of sight, outside controlled airspace. A Private Pilot License (PPL) allows the holder to fly for recreation and specific jobs, including aerial surveying, charter, and helicopter work. While training under a certified flight instructor (CFI), one learns flight rules, safety standards, and procedures.
Aspiring commercial airline pilots take their first steps towards the skies with a Private Pilot License. FAA allows private pilots are to act as pilots for hire for their authorized category of aircraft.
4.   Commercial Flight License
The Commercial Flight License lets you fly as a private, commercial or multi-engine jet airplane pilot. You'll be able to exercise the privileges of an airline transport pilot certificate but may not get any payment for flying. The commercial license gives the pilot enough training, experience, and hours to earn a living as a professional pilot.
Commercial Flight License is the most popular FAA license that gives you the authority to act as the pilot in command of a private, commercial aircraft carrying passengers. You can earn your Commercial Flight License with King Sky Flight Academy!
5.   Flight Instructor Certificate
The FAA issues Flight Instructor Certificates to pilots who wish to share their flying skills with others. The certification is in three different levels: Private, Recreational, and Commercial. If you are a pilot with an aviation degree and looking to build your flight experience, the Flight Instructor Certificate is the way to get started.
With this license, you will accept training students and write recommendation letters for those wanting to obtain their private pilot certificate. As a licensed flight instructor, you can deliver ground and flight training to potential pilots and see them through their first solo flight.
6.   Airline Transport Pilot
To fly a commercial airliner, you must have an Airline Transport Pilot Certificate (ATP) and be 21 years old. Commercial airline pilots have the highest levels of training and are responsible for the safety of passengers and the safe operation of their planes. Flying to international airspace requires experience and additional knowledge about global navigation and radio communication procedures.
7.   Remote Pilot (Drone) Certification
Drone pilots should have certification from the Federal Aviation Administration (FAA) before flying their unmanned aircraft systems (UAS) for business purposes. Operating UAVs requires understanding their intended use, airspace issues, maintenance, weather effects, emergency procedures, and 2nd-party liability.
Conclusion
The FAA designates privilege levels in consultation with the aviation industry based on an applicant's experience, knowledge, and skill. Since these privileges depend on n pilot certificates, FAA medical certificates, and other training documents, it's essential to know how to obtain an upgraded privilege level. The King Sky Flight Academy will help you achieve your flight certification goals.