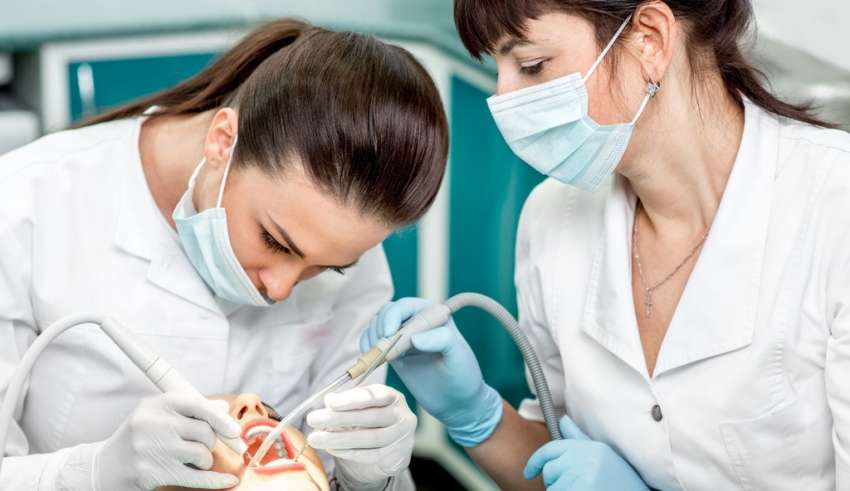 Are you looking for new opportunities and came across a dental assistant course? This can be a good choice if you want to pursue a dentistry career. The course is aimed at people who are looking for a place in the job market.
The Dental Office Admin Diploma offered at ABM College is the right training to become an expert in this field. Check if you have the necessary skills to work in the area. Remember that after completing the qualification, you will be in the field of oral health, and your work will focus on people's well-being.
But if you are inclined to work with people, let's list some more reasons for you to opt for the dental assistant course.
Investment in your career
Looking for a qualification course already means that you are concerned about the direction of your career and intend to stand out in the job market. Any course on your resume demonstrates that you are ready for new learning and have sought investment in your career.
That effort will surely pay off. The dental assistant course is one of the basic requirements to act as a dental office assistant legally. There are many professionals working in the area who have not yet obtained the necessary certification to obtain the professional card. Taking the dental assistant course is an opportunity to get ahead of these professionals.
Dental assistant course guarantees qualification for the job market
As a basic requirement to work helping dental professionals, the dental assistant course prepares the professional for daily situations in the job market. All procedures that must be performed by the professional will be known to the professional after passing the qualification.
In addition to daily practices, the dental assistant course will enable you to provide complete customer service. Some people have been working as dental assistants for years but do not have the necessary theoretical background essential for an explanatory conversation with the patient.
Increased chances of finding vacancies
Theoretical and practical background, internship completed, certificate of completion of the dental assistant course, and professional registration with the relevant bodies. Ready, you are a complete professional to work in any clinic or dental office as an assistant.
This sum of knowledge and certifications will be a facilitator in your search for a vacancy in the job market. But remember that opportunities don't fall from the sky. Just as you looked for qualifications, you should look for a good job.
It can be a kick-start in the dental career
Acting as an assistant after completing the dental assistant course may be the beginning of your career. Many professionals, dentists, or dental surgeons started their careers as dental assistants to complete all their studies and secure a degree.
The dental assistant course requires less time and less investment than a degree, and it can be done so you can be sure that the intended career for your future is in dentistry.
These are some of the many reasons to take a dental assistant course. Focus on your career and new knowledge. This will open doors for you, and opportunities will come naturally.