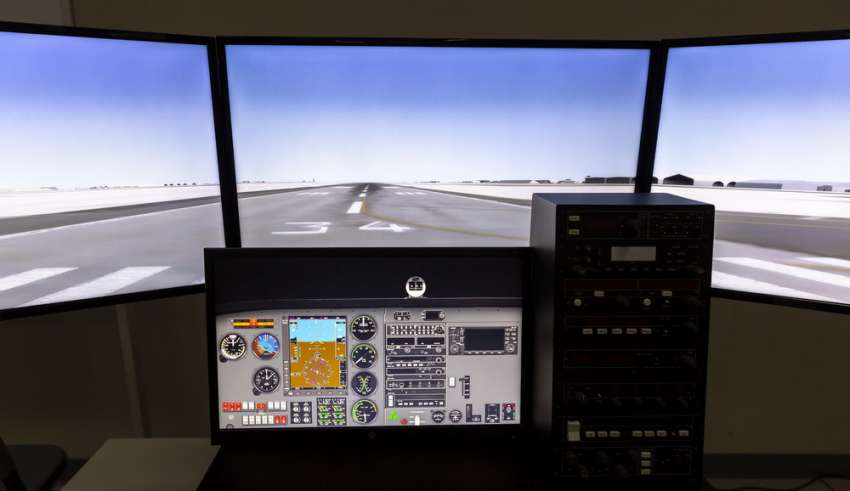 Training to become a commercial pilot means going to flight school. The time spent in school is divided between the classroom, the ramp, and the cockpit. As one might expect, pilot training is very much a hands-on experience. That experience has been interrupted over the last several months by COVID-19 lockdowns.
This same pandemic striking 30 years ago would have brought flight training to a screeching halt. That is not the case in 2020. Instead, the only thing that has ceased completely is flight time. Thanks to a range of virtual solutions, students are still getting their classroom and ramp work done. Many of them will be ready to transition to flight time once planes are back in the air.
Implementing E-Learning Platforms
According to the Aircraft Owners and Pilots Association (AOPA), a number of college flight schools have teamed up with aviation educators to come up with creative solutions to keep flight training going during lockdown. They have begun implementing e-learning platforms alongside other creative solutions.
Fulcrum Labs, a Salt Lake City adaptive learning company that made its name in learning solutions for the commercial aviation industry, is one of the education partners mentioned by AOPA in a post published in late April 2020. The company has seen increased demand for adaptive learning platforms among Part 147 aviation maintenance training (AMT) schools. Their Adaptive 3.0 learning platform is an award-winning platform that is outcome-based, driven by artificial intelligence, and designed to produce proficiency over educational material.
Virtual Ramp Instruction
One of the colleges mentioned in the AOPA post has begun streaming certain portions of flight training to students. For example, cameras with 360° views have been deployed to allow students to see various aspects of aircraft cockpits. Virtual camera implementations are allowing those same students to observe aircraft in flight accompanied by audio provided by instructors.
Through streaming, instructors are able to walk their students through a variety of topics ranging from flight maneuvers to procedures and regulations. Much of what took place in classrooms and on ramps can be replicated in a remote environment through a combination of live streaming and an adaptive learning platform.
Preparing to Resume Flights
In the meantime, flight schools are also preparing for the day when they are cleared to resume flights. They are developing policies designed to keep both students and instructors as safe as possible. Of course, students and instructors will be wearing face masks for the foreseeable future, so will office and support staff.
New policies are being developed for disinfecting planes in between lessons. Individual flight training is being spaced out with appropriate time in between lessons to avoid students having to cross paths. In one particular case, a flight school has even gone as far as to develop a policy requiring people to announce their presence before they enter certain spaces.
Whatever It Takes
It might seem like flight schools are going through an awful lot of trouble to keep things going. But from their perspective, the extra effort is worth it. They are willing to do whatever it takes to keep the training going and get student pilots back in the air as quickly as possible.
No one knows if the new normal will be permanent. If it is, the efforts flight schools are undertaking now will pay off down the road. And if not, at least flight schools are learning that there are multiple ways to train pilots. Even now, they could be opening new doors to all sorts of adaptive and e-learning solutions that could forever change the way people learn to fly.