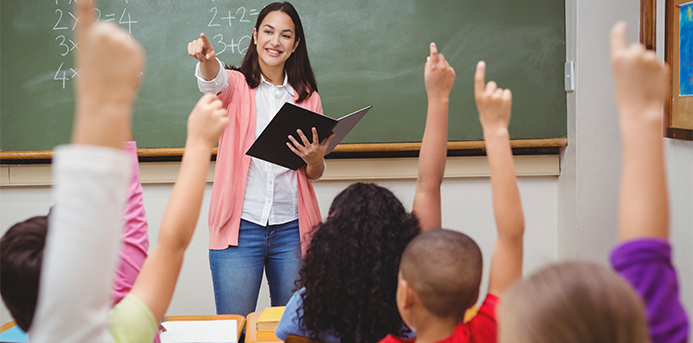 One of the most popular answers when a parent or other family member asks younger members of the family what they would like to be 'when they grow up', is that they would like to become a teacher.
For various reasons, however, when the child becomes an adult, the dreams of becoming an educator can sometimes diminish. However, if you are someone who is still utterly passionate about and dedicated to a career as a teacher, or more specifically, a vocational career as an elementary school teacher, then continue reading for a step-by-step guide.
Top Benefits of Becoming an Elementary School Teacher
You may well already be aware of some of the main advantages to choosing to pursue a career as an elementary school teacher. However, there may also be other benefits that, up until now, you were either not aware of or simply did not occur to you. For example:
Dedicated vacation time
Reliable and consistent hours
Continuing education yourself
Competitive salaries
Making an actual difference to young people's lives
Opportunities to progress
Additionally, the possibilities to expand your own education at the same time as enriching the lives of young people are endless. For example, if you are already a professional and practicing teacher, it would be incredibly beneficial to pursue a Masters in Elementary Education, which will substantially enhance your career progression forecast even further.
Education Required for Teaching at Elementary Level
Essentially, the first place to start when wanting to make your aspiration to become an elementary school teacher a reality is to obtain a bachelor's degree or, if you already hold an undergraduate qualification in another area, you could obtain a Master's in Education alongside your unrelated degree.
Bachelor's degrees tailored to an end goal of becoming a teacher will involve, amongst other things, learning various teaching methods, research methods and various legislation as well as child development, early childhood and elementary education and even educational psychology.
Embark Upon an Internship
Before the completion of your undergraduate degree, you will either be required to complete one or more internships as part of your studies, or move directly into an internship immediately after you qualify.
Educational internships are absolutely crucial for trainee elementary school teachers and will arm you with a wealth of resources, knowledge, skillsets and of course copious practical experience which will stand you in incredibly good stead when it comes to becoming a fully qualified teacher.
Sit Your Licensing Examination
After the successful acquisition of a bachelor's degree in education and the completion of one or more educational internships in schools, you will then need to apply and sit your licensing examination.
Alongside your license exam, you will also need to complete at least three full semesters of a teaching education program, which will run alongside and in conjunction with studying for your teaching license.
Apply for Teaching Positions
The final, perhaps more obvious, step in becoming an elementary school teacher is to actively apply for open teaching positions in schools in and around your local area.
Ideally, those schools in which you completed one or more semester during your training, internship or placement programs will be more than happy to at least see you through the interview stage, which is why it is important to build and cultivate strong connections with any and all you meet along the way.