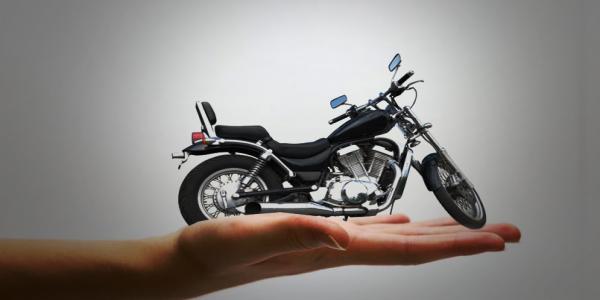 IDV stands for 'insured declared value' in motor insurance. In simpler words, the IDV indicates the market value of your two-wheeler. It is an extremely important aspect of bike insurance and one that you have probably heard people – especially insurance agents – talk about. Now, if you are about to buy your very first two-wheeler, there is a lot you probably don't know about insurance. This might include a lack of knowledge on IDV too. In this article, we aim to help you by listing out 5 important things you need to know about the IDV in bike insurance.
The IDV is not the same as the total cost of your two-wheeler
The IDV in your bike insurance is calculated as the current market price of your bike less the depreciation that its parts have gone through. The IDV does not include the other charges you paid to own your two-wheeler such as the road tax, registration charges, and insurance premium.
The IDV may vary between bikes of the same model
The IDV is calculated based on many factors including the make and model, age, city of registration, period of insurance policy, and registration date. Thus, two bikes of the same model may actually end up with varying IDV figures. The calculation of the IDV generally follows a standard pattern of depreciation among insurance companies. However, if a two-wheeler is older than 5 years, the insurance provider sets the IDV as per the unique condition of the vehicle in question. So, bikes older than 5 years too may have very different IDV figures despite being the exact same model.
The IDV can be customized by the vehicle owner
While there exists a standard for IDV calculation, the policyholder may choose to opt in for a higher IDV or a lower IDV in their bike insurance policy. It would be advisable to consult with an insurance specialist prior to selecting a customized figure.
The IDV impacts the policy premium
The IDV of your bike has a direct impact on the premium you pay. This means that a lower IDV will lead to a lower premium cost. However, keeping the above point about IDV customization in mind, it is always advisable to select the appropriate IDV for your bike. This will ensure that you receive a proper compensation, should the need arise.
Situations in which the IDV is paid out
The IDV is generally paid out when the insured vehicle suffers damage that is beyond repair. It can also be claimed when the insured two-wheeler is stolen. Do note that an IDV payout comes only as part of a comprehensive bike insurance plan.
We hope this article has helped provide you with a brief introduction to IDV and its importance in your bike insurance policy. Make sure to always renew your two-wheeler insurance on time so that you have adequate financial protection while out on the road. Take care and ride safely!