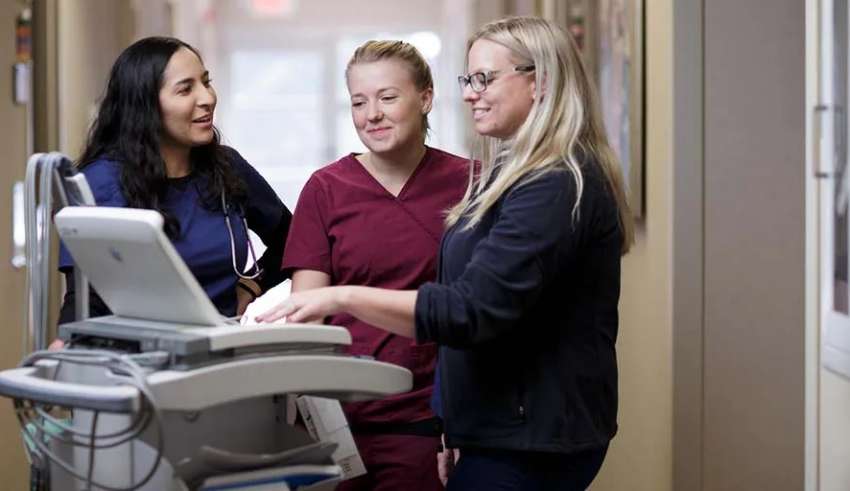 Many registered nurses can feel somewhat stuck in their roles. This is not to say that they dislike their work, but rather that they are hungry for a new challenge and are looking for ways to develop their clinical skills.
Therefore, in the last few years, there has been a boom in registered nurses training as family nurse practitioners. This is a senior nursing role and requires a lot of additional training and clinical experience to pass the training and succeed in the position.
It's also worth noting that if you thought regular nursing school was tough, it's time to buckle up, as becoming a family nurse practitioner is no easy feat either.
So, here are some of the things you can expect when you are transitioning from a regular registered nurse into a family nurse practitioner.
Busy Schedule
One of the things you will undoubtedly be used to as a registered nurse is having a busy schedule. Consider that when you are training as a family nurse practitioner, you will need to undertake additional courses and areas of clinical practice to earn this title. This means that on top of your traditional nursing role, you will be studying a lot. Luckily, there are many helpful courses available online which means you will not have to attend a campus to pursue this training, and can instead opt for a reputable online family nurse practitioner program. This will provide you with greater flexibility overall when you are learning and training. But you will still need to learn a few top-up skills to keep everything in your schedule ticking over and to prevent you from falling behind.
More Responsibility
A family nurse practitioner has more responsibility than a registered nurse and will be able to order tests, diagnose issues, and even admit patients to the hospital if needed. There is also a demand for family nurse practitioners to be able to run a ward if you're working in a hospital or to manage a clinic, along with managing the nurses who may be working with you. This means you will need to have extremely good communication skills, and you should be able to manage conflicts between any of the staff if they occur. None of this is typically the responsibility that a registered nurse has, so be aware of what is required of you based on where you intend to train or work.
More Patient Interaction
With the role of a family nurse practitioner, you will be seeing more patients and a wider range of patients than you did previously, especially if you are based in a clinic or doctor's surgery. However, nurse practitioners tend to work longer hours, and therefore often see more patients and their families than they would when working in a standard hospital ward. So, if you were a registered nurse on a ward, it is likely that some patient interaction was minimal. Therefore, you need to be prepared to cope with managing patients overall, as well as ensuring that their clinical needs are met.
Lots of Learning
Underneath all this responsibility as a family nurse practitioner comes more learning. You will need to know how to diagnose a wider range of ailments, as well as which tests are required to diagnose them. You will also be expected to know more about the rules and regulations in your state, as well as be confident in referring patients to specialists. So, while you are training as a nurse practitioner, you will need to read up a fair amount about these areas and many more.
Leadership Building
It may come as a surprise to you to learn that one of the advantages of training as a family nurse practitioner is that it allows you to open your own clinical practice. But even if you do not want to take on this very senior role, it is worth noting that a standard family nurse practitioner working in a doctor's surgery will have to take on more of a leadership role than a registered nurse. As mentioned before, you may be responsible for nurses who are working with you, as well as overseeing the training of student nurses and ensuring that all the patients attend their tests or are referred to the correct specialists to help diagnose their health issues.
Along with all of this, your confidence will need to go up too, and you will need to be able to justify any actions that you take clinically, rather than simply following out the orders or advice of a senior nurse who is above you.