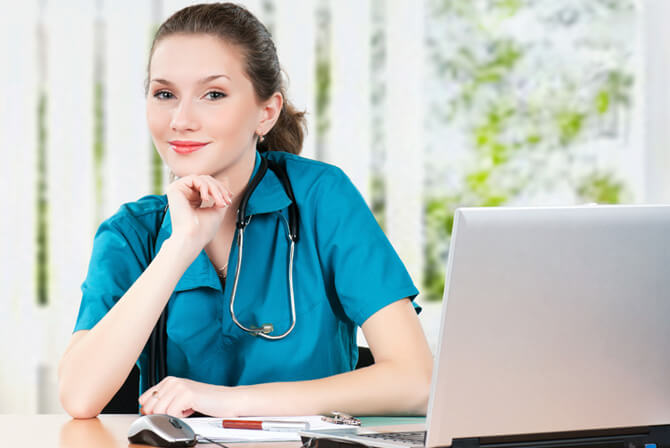 One of the first big educational decisions that you will make in your career as a nurse is whether you should earn an associate degree in nursing, or the bachelor's degree in nursing. The good news is that this isn't an either-or situation. You can earn an associate degree, advance your career, and then transfer credits towards your bachelor's degree later on.
There are also many new, exciting pathways available, meaning that you may even be able to take your associate degree and get started with an MSN program that allows you to earn your BSN at the same time.
Whether you should go for the associate degree, or start with a bachelor's, will depend on your means, situation, and priority.
Benefits of the Associate Degree
Earning an associate degree in nursing is still an excellent way to prepare and qualify you to work as a Registered Nurse. There are even different kinds of associate degrees so that there are more opportunities for you to kickstart your career and get started as a RN. Excelsior College associate degrees in nursing offer two approaches designed to fit those with a variety of backgrounds. Their two associate options, the Associate in Applied Science in Nursing and their Associate in Science in Nursing, have slightly different general education requirements and slightly different goals. What remains the same, however, is that you will be able to, and have access to free prep and guidance so that you can take the NCLEX-RN exam.
The reason why you will want to opt for this approach over the straight BSN is that you can start working as an RN faster. You can work sooner, earn a higher wage sooner, and get more experience under your belt. Your associate degree will even help you fast-track a BSN later on, as you can apply credits towards your next bachelor's degree.
Benefits of the Bachelor's Degree
Though both the associate degree and bachelor's degree prepare you for the NCLEX-RN exam they each offer different benefits.
Earning a BSN is essential if you want to progress your career and become an Advance Practice Registered Nurse, as a BSN is an essential requirement to earning a MSN. BSN-RNs may also earn more than their associate degree counterparts, and it may be easier to find work in the roles you want with a bachelor's degree.
There are multiple BSN options. You can earn a BSN part time, full time, fast-tracked, or integrated. With the integrated option you work towards your MSN and earn the BSN along the way. All of these options are available to those who already have an associate degree.
The only time you will want to earn a bachelor's degree without earning an associate degree is if you can afford it. Earning an associate degree first is the faster, more economical way to become a RN, while earning the bachelor's degree first allows you to get a huge chunk of your education out of the way, which can be ideal for some.
Work out your budget, your goals, and what you can personally manage. So long as the path you choose works for you and your life, you cannot go wrong.