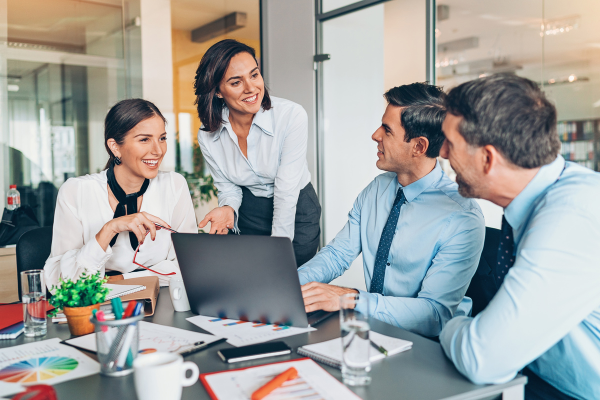 Would you want to have an impact on the company's culture and the development of your colleagues? HR courses online are designed to help you learn about the interplay between business and people and how that interplay may have a significant effect on the performance of an organisation.
Why Do You Need to Take HR Courses Online?
The following are some of the reasons why you should take HR classes online.
Job satisfaction
A career in human resources (HR) offers several advantages, one of the most important being a high level of personal fulfilment in one's work. This might be accomplished by creating a pleasant working environment, improving salary and benefits, implementing innovative tactics to retain valued staff, enhancing morale, and giving many chances for professional growth and training.
No Two Days are Alike
There is no such thing as a typical day on the job in human resources because modern HR departments handle so many different aspects of the business. Payroll and benefits, employee training and development, recruiting and placement, data systems, and employee support are all part of HR.
Transferable skills
Human resources (HR) encompasses several transferable skills useful in any occupation, including the development of interpersonal skills. The skills you acquire are highly transferable and include things like planning, administration, multitasking, presenting, reporting, and communicating.
Career path
Human resource (HR) is a broad field with several possible specialisations and job titles. It's a flexible set of talents for working with people in recruitment, education, and development.
The HR manager is responsible for overseeing all HR-related operations carried out inside an organisation.
Directors of human resources are less engaged in running day-to-day operations and more active in developing and implementing HR policies and programmes and shaping the company's culture.
Management consultants provide expert advice to businesses in order to boost productivity, efficiency, and growth.
Recruitment managers coordinate the efforts of our recruiters in all aspects of the candidate search, from the first contact to the final offer.
Pros of Taking HR Courses Online
Human resources training is only one of several fields for which online courses are readily accessible.
However, the benefits of modern HR courses online programmes would only be known to you once you had participated in one. Take a look at this list of benefits they provide to convince you to give one a try.
Accessibility
On-site training courses need all participants and the practitioner to be in the same physical area, which is only sometimes practical or doable.
However, with the availability of HR courses online, employees may participate from any place so long as they have access to a computer, laptop, or mobile device with an internet connection.
It's in your best interest to understand as much as you can about remote accessibility, since it's important not just for training but also for determining whether or not to outsource your human resource activities.
Affordability
On-site training is more expensive than online classes because of the extra travel time and other logistics that must be considered.
Because all materials are digital and there is no need to pay for professional consultants to travel or for staff to take courses held abroad over multiple days, online HR courses online programmes may help you save money.
Scalability
Team members come and go at various intervals, mature at different speeds, and provide a wide range of expertise and perspectives. So, HR training that is generically designed may not be the best solution.
Training individuals, small groups, or whole departments is now possible thanks to HR courses online, which can be scaled to meet the requirements of your company at any given moment.
Modernity
Books and other printed media may soon become outdated, reducing the relevance of the materials they inspired and perhaps leaving you behind the times in terms of what is now considered to be the best practise in your field.
You can ensure that your employees have the most up-to-date information to shape their professional growth by using online training, which is regularly updated to reflect changes and innovations in the HR field.
Interactivity
Participants in HR courses online have access to a plethora of digital materials, many of which are interactively tailored to pique their interest.
Learning is no longer as tedious as sitting through a lecture or seminar; the internet's disruptive potential has completely transformed education.
If you need further evidence, consider how simple it is to access high-quality programmes and get recognised credentials. The value of something should be shown by direct experience.
Conclusion
Investing in your HR department and your staff as a whole via training courses is a terrific idea. HR is the ideal place to begin when wanting to invest in employee training since stronger HR leads to better workers. Even though HR courses are widely available, not all of them are up to par.