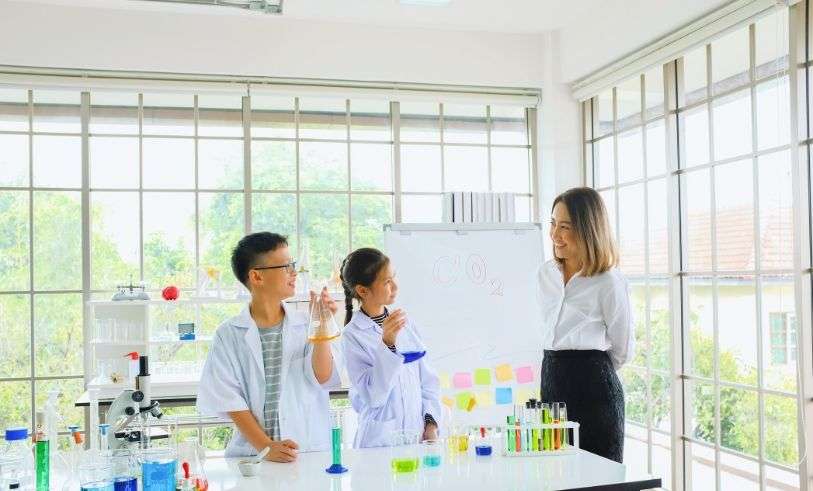 If you're searching for O Level Chemistry Tuition for Secondary 3 and because your child is finding it tough to get good grades, don't worry – you can definitely turn things around! The key is to study smart, and one of the best ways to do that is by getting a tutor who can help you shortcut your learning.
These were some of the steps that helped me improve 🙂
What is the cause of my f9? Why didn't i understand? Is it due to a lack of studying? Or is it because of the lack of understanding of the concepts being taught or is it another reason?
Made sure to allocate a specific time per week to study for my subject. In the morning, i would stay up to study and not sleep until the last minute. On the day of the exam, i made sure to do my best and not be stressed out.
On the actual exam day, try to sleep early and not stress too much about the exam or focusing on getting an a1 grade, however just do your best and your score will most likely improve
Poor exam technique. This often results in students choosing the wrong questions to answer and generally being stressed out about the examination.
Do not read questions properly. Many students like to "jump straight into the answer" without reading the questions thoroughly during examinations. This often results in the misinterpretation of questions and obviously providing the wrong answers.
Don't understand concepts as soon as possible, concepts should be explained. If you're taking o levels this year, you need to practice past year papers by now. If you don't understand concepts you should have sought help earlier.
Be careful to make careless mistakes. I can tell you that there is no solution for carelessness and this is a toughie. If you make careless mistakes, then perhaps you should allocate time to check through your work. Careless mistakes can result when you just heck care.
With the right tuition, you'll be able to understand O Level chemistry concepts more quickly and easily, and eventually get the grades you want. So, if you're serious about improving your O Level results, look for a reputable tuition centre that can offer you quality O Level chemistry tuition. It'll be worth it in the end!